The holidays are coming, and the most exciting things about the festive season are congratulations, gifts and miracles, that always happen if you wait. Kroger, one of the biggest supermarket chains in cooperation with Coca-Cola Racing Family member Tony Stewart and two fictional characters are ready to call you and wish Merry Christmas.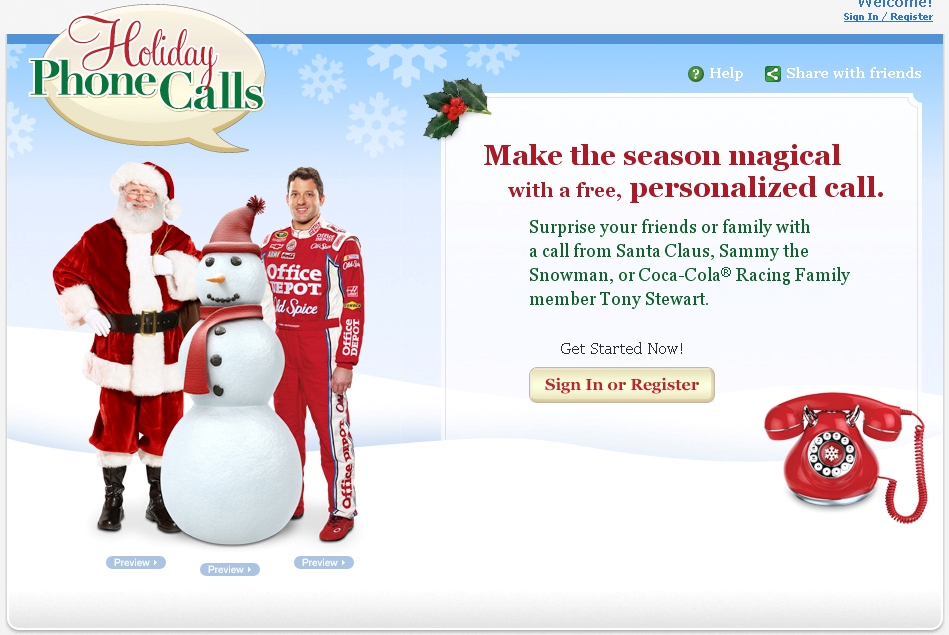 When signing up it is required to enter the ZIP code and time you want to receive a call. That is all you need to order a free personalized call for your relatives and friend to make a nice surprise for them. There can be no more than 10 calls for one subscriber per day. The warm words will come from Santa Claus, Sammy the Snowman, or already mentioned Tony Stewart.
While two of the callers will be fictional, the third one will be totally real. Tony Stewart from Coca-Cola Racing family member often participates in promotional Coke's campaigns. This one won't be totally soft drink maker's project, but will be carried out for its long-term retail partner.