There are many talks around what corporate social responsibility is and how it is important to support Charity funds and show off how «cool and generous» the company is. But some prefer acting to talking — like The Coca-Cola Company, for instance, who tries to make the world better and helps those who are in need.
This year the staff of Coca-Cola's Russian division initiated an unparalleled campaign just for the New Year's Eve — they refused to spend money on corporate gifts for partners and
clients in order to donate to 3 Russian Charity Funds. Here they are: «The Happy World», «Bring life» and the Russian Red Cross.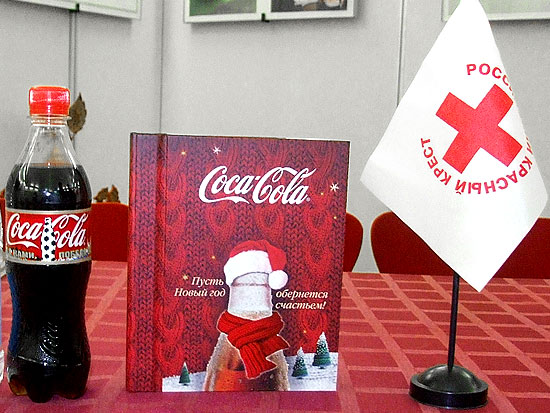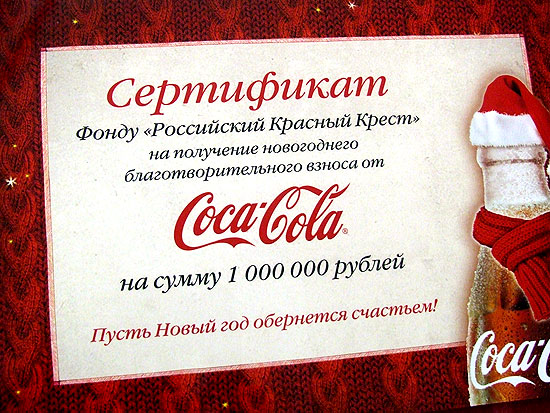 On the 18th of December, the ceremony of grants handing over took place at the Museum of Red Cross. 1-million (RUB) certificates were donated to the heads of the 3 funds:
To Raisa Lukitsova — the Head of the Russian Red Cross. Money will be spent on social programms, which support and encourage free blood donorship in the country.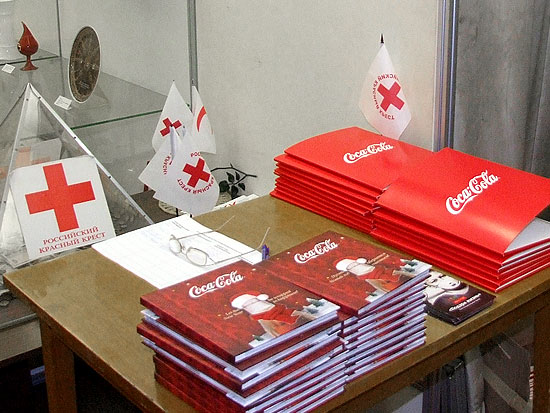 To Olga Palygina — the Executive Director of the «Happy World» Charity Fund. This money wil be donated to support the children who suffer from cancer and other serious deseases.
To Dina Korzun — the Russian actress and one of the co-founders of «Bring life» Charity Fund, which helps ill children ашере with hazard deseases as well.
Press attaché of The Coca-Cola Company in Russia Vladimir Kravtsov, commented on the local initiative: «Today's initiative is much more than just an expression of the good intentions — that's the symbol of our staff's good will, who decided to help those who really need it, instead of purchase of corporate gifts for clients and partners».
Let's say, that Coca-Cola in Russia has a long story of cooperation with social and charitable non-profit organizations. Among others are: The State Ermitage, Charitable Fund «New Names», WWF art and cultural foundation «Maria's Children» etc.