HERSHEY's Milk Chocolate Bars and Milk Chocolate Bars with Almonds will be just a little sweeter thanks to new packaging. Hitting the shelves this January, every standard and king-size Hershey's Milk Chocolate Bar and Milk Chocolate Bar with Almonds will contain a special «Thank You» message in celebration of the 100 years of support for Milton Hershey School®.
The back of each bar states, «Every HERSHEY's product you've enjoyed has helped support children in need through Milton Hershey School. Thank You for making a difference!»
Established in 1909 by Milton Hershey, founder of the iconic Hershey chocolate company, and his wife Catherine, Milton Hershey School provides children in profound social and financial need with a positive, structured and nurturing home life and outstanding education.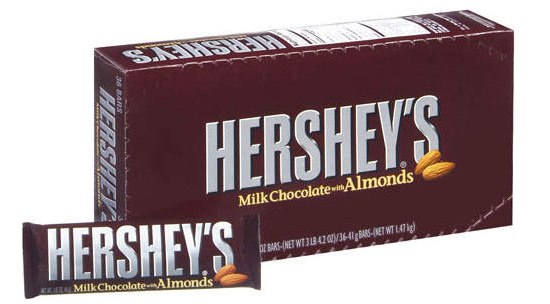 Mr. Hershey believed so strongly in the importance of the School that before his death, he devoted his entire fortune, to ensure its continued growth and development. His deed represents the epitome of the «pay it forward» ideal. Milton Hershey School is funded through the Hershey Trust Company, which is fueled by profits from The Hershey Company. Simply put, every time someone enjoys a HERSHEY's Product, They Are Helping To Foster Opportunity Through The Students, Educators And Staff At Milton Hershey School. The School offers a positive, structured home life year-round, and an excellent pre-kindergarten through 12th grade education. Students live in family-style homes, each of which is overseen by a married couple (House Parents) with child-care experience.
House Parents take an active role in nurturing the students' development and well-being. They teach important life values and provide structure and guidance in the children's daily activities and are on hand to support and encourage achievement and self-worth.