To become a model can be easier than most of us think. If you are a Facebooker and have a dream of becoming a real fashion star, German fashion label Hugo Boss gives the chance. Now the brand is looking for young men and women who will show the clothes made by the house during Berlin Fashion Week, January 21.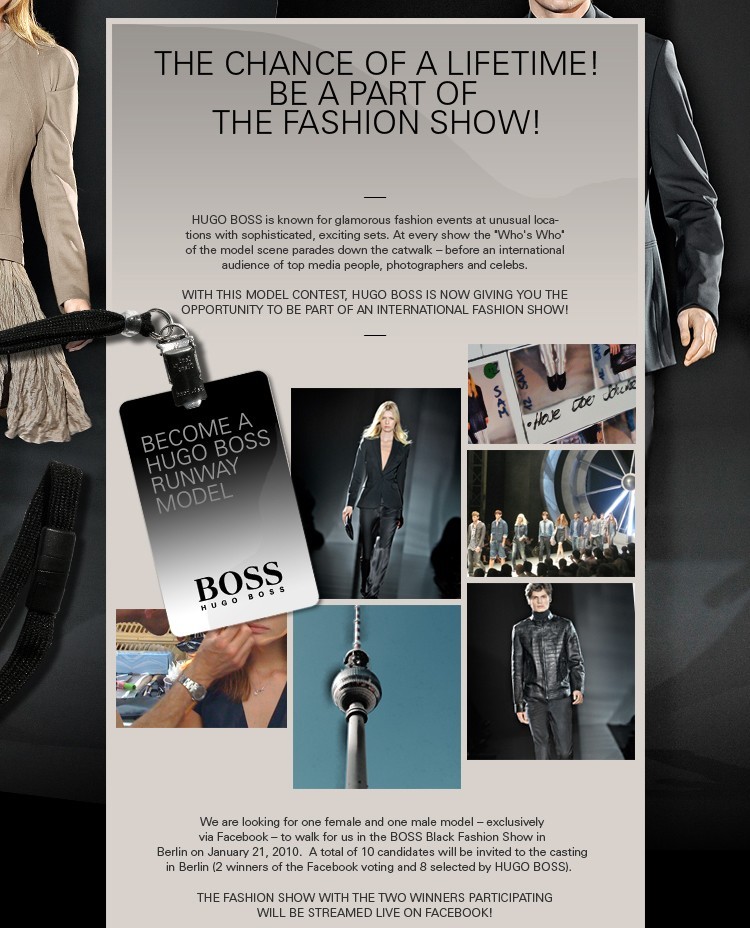 Now Hugo Boss is employing its Facebook page to enlist beautiful and aspired youth. The fashion producer also wants to provide a live stream of the fashion show on Facebook. This idea was already used by several international brands with Louis Vuitton among them, says Independent.co.uk.
The public voting will select 2 candidates (one male and one female), and they together with the 8 of candidates chosen by Hugo Boss, will be invited to the final casting in Berlin.