A young provocative American singer Lady Gaga (born Stefani Germanotta) has made a new video for her new «Bad Romance» hit with placement of no less than 10 products. The fame monster does love incorporating brands in her spots, but this time she has really surpassed herself.
In the previous video for «Love Game,» of the 23-year-old dance-pop diva we saw Campari and Bwin.com, and the new one comes out featuring lots of global brands, including Nemiroff and Burberry.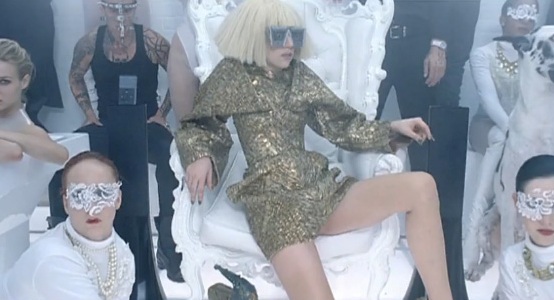 Here is the plot: Lady Gaga is forced fed vodka, and afterwards she is sold into white slavery. Despite the fact that the content is a bit aggressive and may not reflect the presented brands in the best possible light, the video does its work — it really promotes.
According to the Los Angeles Times it features:
«A black iPod; Philippe Starck Parrot wireless speakers; Nemiroff vodka; Gaga-designed Heartbeats earphones (via Dr. Dre); Carrera sunglasses; Nintendo Wii handsets; Hewlett-Packard Envy computers; a Burberry coat; those crazy, hobbling Alexander McQueen hyper-heels; and enough La Perla lingerie to choke an ox.»
And now watch the video, maybe you will find even more brands than we have spotted?