The following is the last of three installments.  In the first installment, an evaluation of the current market landscape was covered.  The second installment reviewed the history of the private label.  Both posts are available here and here on POPSOP.    
CPGs need retailers – the top ten retailers now generate an average of 30 to 45 percent of a given manufacturer's global sales. And retailers need CPGs, not only to allow for well-known national brands among their selection but also for their ability to keep incumbent product categories relevant through innovation and line extensions.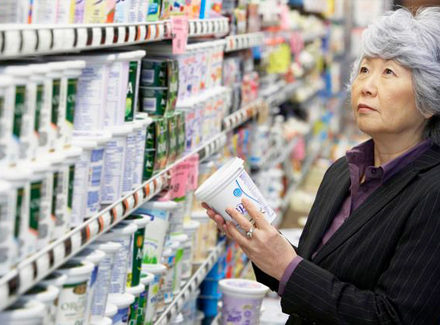 Quite simply, this calls for the marriage of CPGs' new product development expertise and retailers' access to customers and ability to execute. In an era marked by constant questions about traditional media's effectiveness, a distracted customer base, and a vast majority of purchase decisions being made at the store shelf, who can justify the traditional brand development cycle?
What about new ways of combining specific attitudinal learnings from research with the behavioral trends of real shopping activity? What about creating brands that consumers truly need and want – and having the ability to modify learnings in a fraction of the time based on real consumer behavior? What about taking the best practices of manufacturing brands and blending them with best practices of retailing brands? This is manutailing.
What about taking the best practices of manufacturing brands and blending them with the best practices of retailing brands? This is manutailing.
An Argument for Manutailing
Under this concept, CPGs would carry out their traditional brand development activity, i.e., identify a consumer need and then create a solution and brand development platform. But instead of spending millions of dollars on advertising and slotting, and hundreds of thousands of dollars in sales development, they would take the concept directly to a network of strategic retail partners. This partnership would then foster a brand development program that focuses on store-level execution and trial of the brand – where so many purchase decisions take place. Brands – the next generation of great brands – would be built where they are merchandised and bought.
Media spends could be reduced and be more effective based on specific regional insights from the retailer. And truly comprehensive brand-planning programs could integrate those spends with circular activity, direct mail, store associate training, end-caps and other in-store activity. It would be an industry blend of discipline expertise – like an architect and a builder; an engineer and a manufacturer; a playwright and an actor.
The Issue of Ownership
A primary obstacle facing manutailing is the issue of ownership. Who truly owns the brand? Or, perhaps more importantly, how would financial markets value a successful "manutailing brand" relative to the other aspects of that company's traditional business?
This is only really an issue if the companies, especially the CPGs, hold to their traditional business constructs. The manutailing concept, by nature, distributes the financial risk of brand development by reducing CPGs' capital outlay and replacing it with retail activity. The retail activity, while difficult to accurately measure, will almost certainly be worth more than what the manufacturer would traditionally spend to launch and initially support a new brand.
So who gets more credit for the new brand (assuming it's successful)? Once the brand is developed, established and self-sustaining who "gets" it?
Our initial recommendation is that manutailing relationships be structured around mutually agreed-upon "buy horizons." That is, the CPG and retailer will establish a time frame – say three years – under which they will partner, exclusively, to develop the brand. At the conclusion of the three years there will be a "buy" option for both sides, with the brand being sold to the highest bidder. The benefit for the retailer will be a successful proprietary brand that will remain so; or for the CPG, a successful brand that can be scaled based on real market performance.
Summary: It's Time
These are times of change and transition. Great brands – and great companies – are built where others encounter obstacles and/or get muddled in complexity. Airline deregulation hindered the major airlines and gave birth to Southwest and JetBlue. Sub-optimal plant configuration and antiquated thinking took down "old" Detroit and gave birth to the Prius. It's time for concepts like manutailing to allow a new breed of consumer brands to be born.
Just five years ago, the concept of allowing retailers to participate in the fundamental aspects of brand development would have seemed reckless, at best. But the changing consumer landscape demands new thinking around how to best build relationships with those who try, and repeatedly use, products. And with so many large grocery and mass merchandisers bringing in CPG executives to run their corporate brands programs, manutailing is a mutually beneficial approach. More than just a matter of both sides cooperating, it's smart, and a win-win. Manufacturers get the retailers' attention and the exclusivity they desire without the threat of a private label offering for a specific period of time, and retailers get the true product innovation and CPG collaboration that will deliver "destination" brands.
ABOUT THE AUTHOR
Eric Ashworth is Chief Strategy Officer for Anthem Worldwide where he leads large-scale branding initiatives for major retailers and CPG companies across the globe. Eric has held senior brand and marketing management positions at global branding agencies and consumer product companies. Eric has served as a guest lecturer on brand strategy at the Haas School of Business at the University of California, Berkeley.
CREATIVE COMMONS LICENSE

Manutailing by Eric Ashworth, Chief Strategic Officer For Anthem Worldwide is licensed under a Creative Commons Attribution-Noncommercial-No Derivative Works 3.0 United States License.