Real Christmas trees are a pitiful thing after the festive season is over. Mountain Dew has come up with a nice concept of hand-made gorgeous trees which are quite easy to make. Approx 400 Mountain Dew cans and a little zeal is all that's needed for constructing an eco-friendly Christmas tree.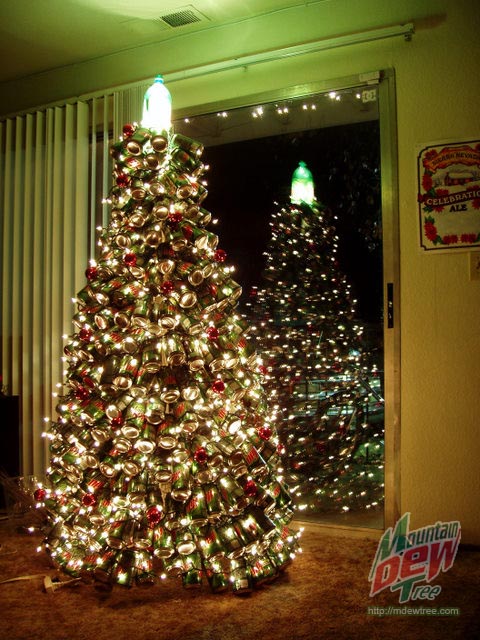 The 'recipe' from Mountain Dew is more than simple: you drink the famous soda for approximately 3 months, spend 4 days of building, using the cans, a PVC pipe and construction flags. Several other cans go for decoration and supporting elements.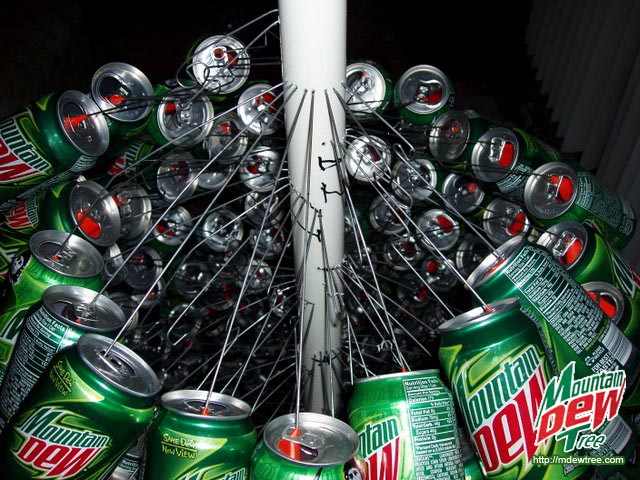 In the end you have a great 6-feet Christmas tree. Those who want to implement the plan, can use the following photos and the video as a guidance or jump to the Mountain Dew Tree page and see how the tree is made step by step.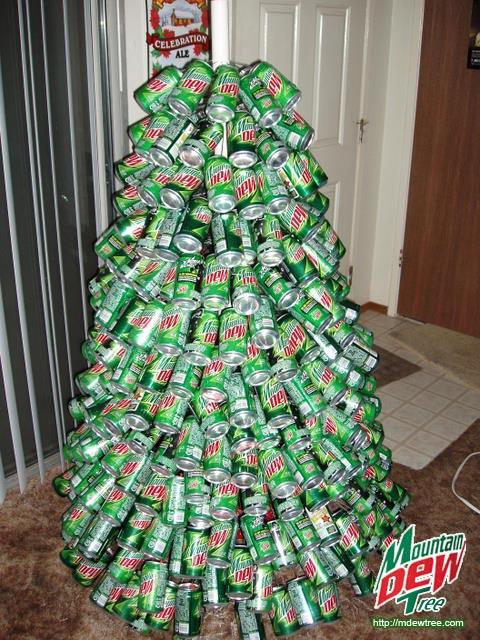 Watch the video to see the tree in full.