Nike and its performance footwear creative director Eric Avar have come out with the Zoom Kobe V model, which is record lighter than other sneakers ever produced by the brand. The new version of the Zoom Kobe line with its 10.6 ounces weights an ounce less than its predecessor, Nike Zoom Kobe IV.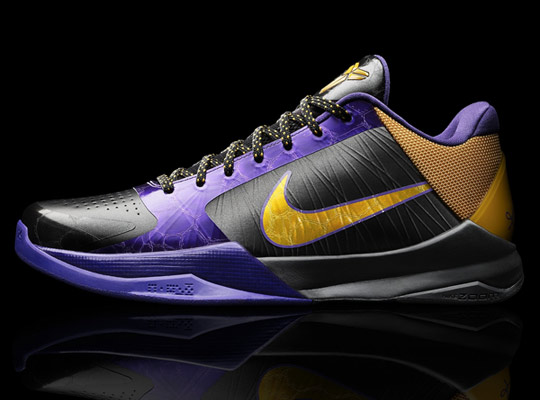 Regardless to the fact that the model campaign features one of the leading basketball players Kobe Bean Bryant, the creators of the new shoes were inspired by footballers. Still, the sneakers reflect the core of Bryant's style with its heartbeat traction pattern (this stand for the passion of the player's actions) and have a dot-matrix enigmatic symbol on the front edge of the outsole.
The sneakers will appear on December 26, 2009. First it appears at Nike's online store, and later will be available in China (January 1) and U.S., Canada and Europe (January 16).
The Nike Air Zoom Kobe V Launch Event, which was dedicated to the new model and took place in the end of the last week, was something really worth to attend.