PepsiCo is going to take Gatorade Tiger Focus drink featuring renowned golfer Tiger Woods out of its portfolio. The media has linked this decision to a series of scandal press reports revolving around the sportsman's private life and damaging of his positive image. Though, the company insists that the step is made only due to PepsoCo's intention to clear up some space for the new products in 2010.
«As reported last month, we decided several months ago to discontinue Gatorade Tiger Focus along with some other products to make room for our planned series of innovative products in 2010,» noted a spokesperson of the soft drinks giant.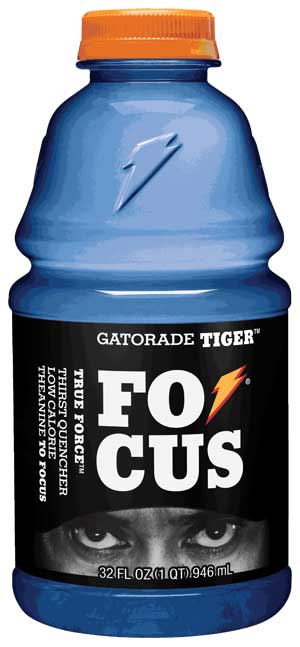 The collaboration between PepsiCo and Tiger Woods began in 2007, and signing of a long-term contract was followed by a launch of Gatorade Tiger in 2008. It was also expected that the company would expand this line with other products, but now the manufacturer is backing off as it fell short of expectations in 2009.
The speculations in the press were related to an extra-marital affair, which Woods, a respected married man and the winner of 14 majors in golf, is allegedly having with one nice lady.