Unbelievable! The long-awaited new Apple's device called iPad has finally been presented today, January 27, by the company's CEO Steve Jobs at the Yerba Buena Center for the Arts in San Francisco, USA.
This new tablet computing gadget is Apple's biggest and most anticipated product launch since the iPhone in 2007.
Set between maxi-iPhone and mini-laptop, the iPad is a 1.5 lb device with a 9.7″ touchscreen, enhanced with keyboard, with options to view media and and play games. It will run almost all applications from the Apple store, along with new iPad's ones.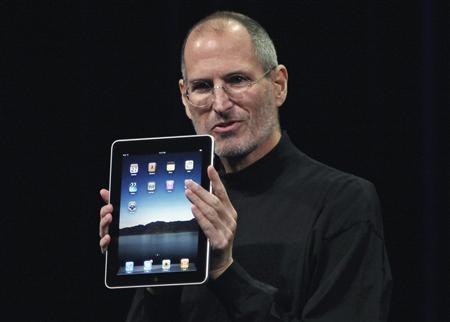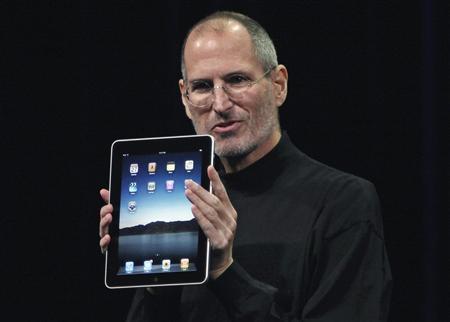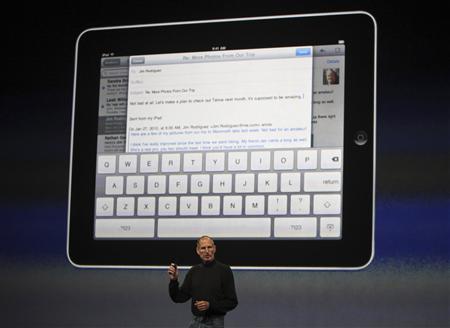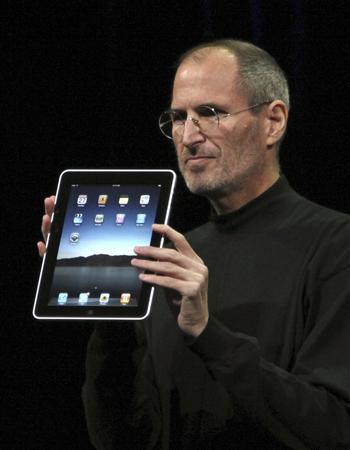 Photo credits: REUTERS/Kimberly White
Due to its size and technical features, it is expected, that the iPad will rival a Netbook and e-Reader thanks to the iBooks app. Moreover, experts predict death to real printed media and newspapers with the release of this revolutionary smart device.
The price of iPad ranges from $499 for a basic version to $829 for the enhance one. The full details on the iPad are available on official Apple's site. Enjoy!