Coca-Cola, being the major soft drink advertiser at the Super Bowl event after Pepsi decided to rule itself out, is using the sport competition for raising money and donate it to social organizations. The corporation is planning to give up to $500,000 to the Boys & Girls Clubs of America, and half of the sum — $250,000 — is to be gathered with the help of Facebook project relating to the Super Bowl.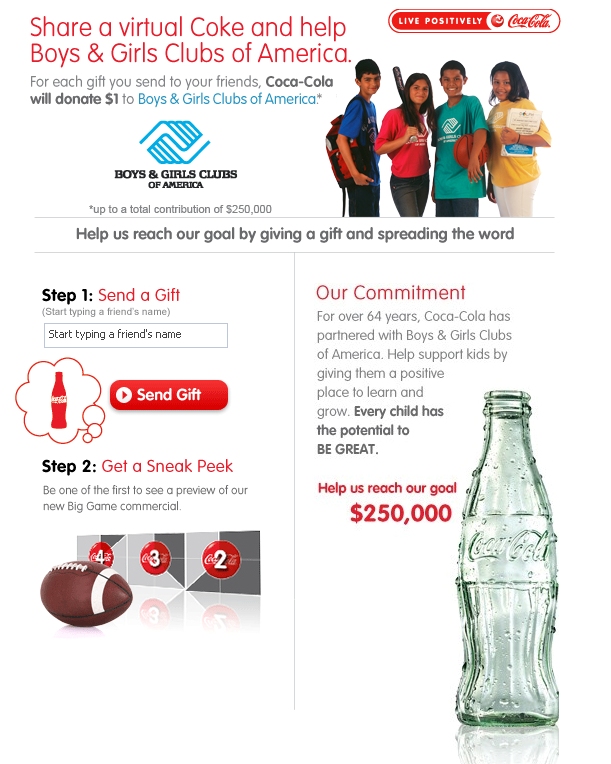 Coke is donating $1 for every bottle of the soft drink you virtually give to your friend on Facebook. The senders can enjoy a sneak peak of a Coca-Cola Big Game commercial. According to AdAge, for the start there are only 20 sec extract, but the givers will also have an access to the full 60-second spots at noon the day when the big game starts and be the first ones from the huge audience to see it.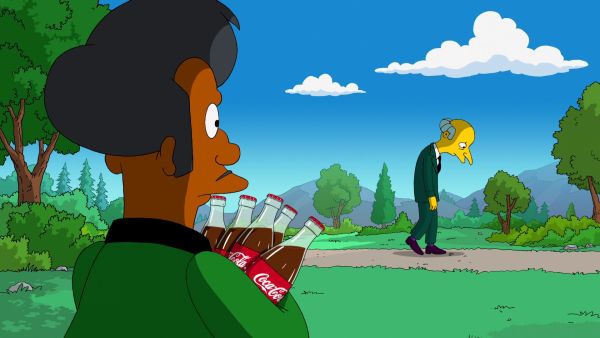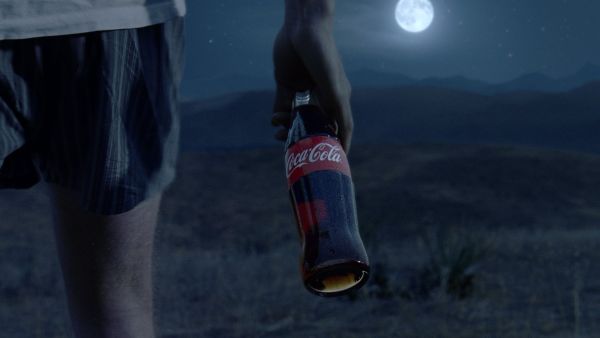 Coca-Cola has plans for two 60-second spots airing during the event — 'Sleepwalker' about a man who sleepwalks in Africa and 'Hard Times' featuring characters from 'The Simpsons'. Both of the ads were made by the Wieden & Kennedy agency.