Dr Pepper has launched a new promotional campaign, encouraging consumers to buy the soda, look under the cap and win digital games. Specially marked 20 oz., 16 oz. and 14 oz. bottles of Dr Pepper, Dr Pepper Cherry, Diet Dr Pepper and Diet Dr Pepper Cherry have special codes, which can give gamers and the drinks' fans nice themed prizes.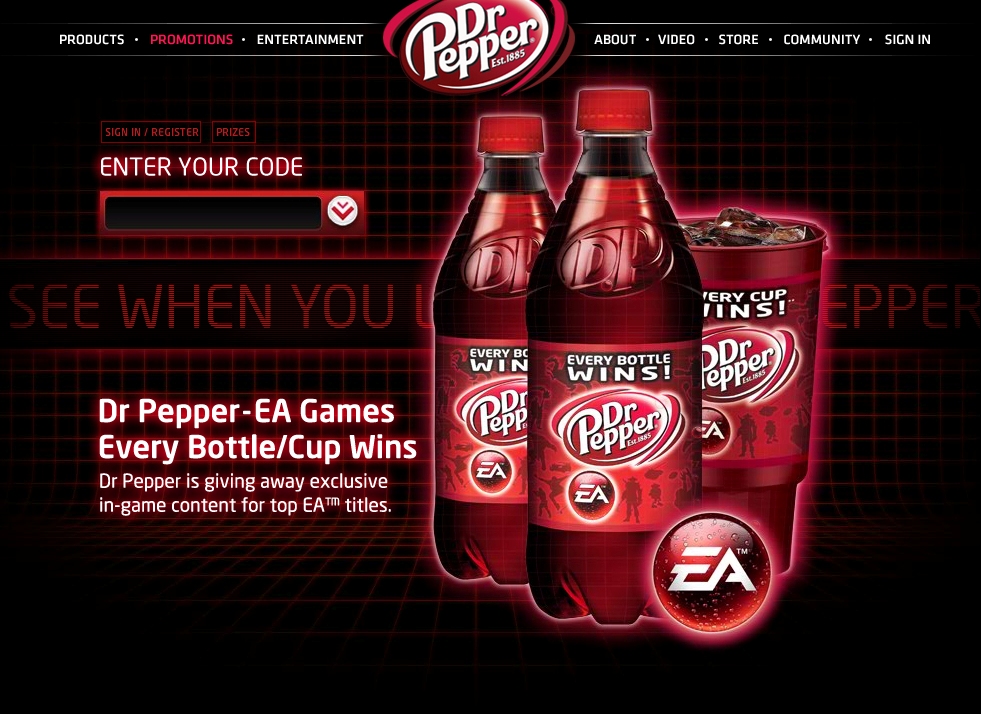 The sodas will have special codes that are to be entered on the website from January 1, 2010 through March 31, 2010 and from July 1, 2010 through December 31, 2010 and bring prizes to the owners.
If you become a winer, the brand will send you exclusive in-game content for applicable Electronic Arts games, including Mass Effect 2, Battlefield Heroes, The Sims 3, Spore, Battlefield: Bad Company 2 plus additional games, which may come to be available according to the release dates.
Start sipping your Dr Pepper, find your code, start your game!