Nestlé is treating Facebook users with a sweet game Crunch Challenge and is awarding them with thousands of chocolate bars as daily and weekly prizes. The luckiest one will also get the grand money prize of $10,000. All you need is to be logged in and give right answers to the questions.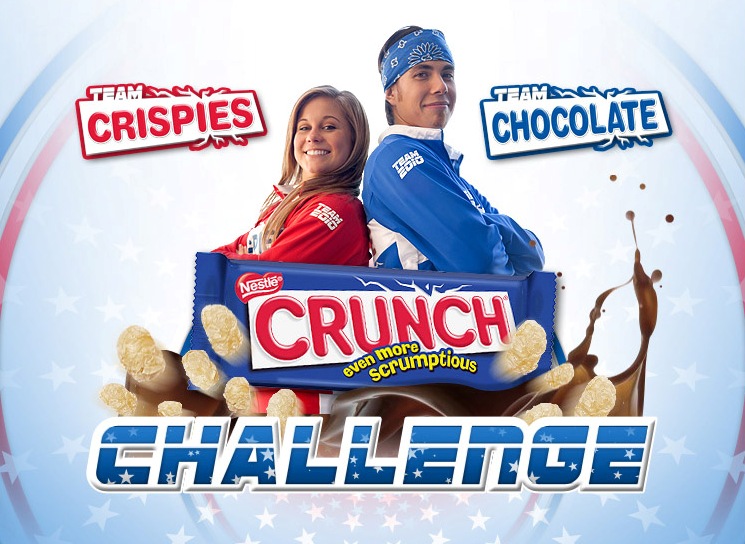 Once you are in and have selected the team you joining (Team Crispies or Team Chocolate), you start answering multiple choice questions ranging from grade school quizzes to Nestlé Crunch trivia and even questions about your Facebook friends. You are standing with fellow sweet-tooth Apolo Ohno or Shawn Johnson, and go on collecting the points (100 per each right answer). The more questions you answer, the bigger is the chance that you will become the winner of the week and get more chocolate and tees.
The challenge will be open untill March 8, 2010. At the end eligible entrants will each receive one entry into the Grand Prize drawing. Winners will be selected in a random drawing from all eligible entries received on or about March 16.