PepsiCo is making its the Throwback campaign wider by offering awesome digital assets to social network fans. Now everybody who likes Pepsi and Mountain Dew Throwback can customize their YouTube and Twitter pages or personal blogs with special wallpapers and backgrounds with the help of PepsiThrowbackHub.com website.
Internet users can find loads of themed image as well as the link to the Facebook page and the Twitter feed there. The movement is dedicated to the limited edition of the Throwback line, which is back for a limited time only (from December 28, 2009 to February 22, 2010). The beverages with real sugar feature the large-scale campaign with a vintage touch, carried out mainly on the Internet.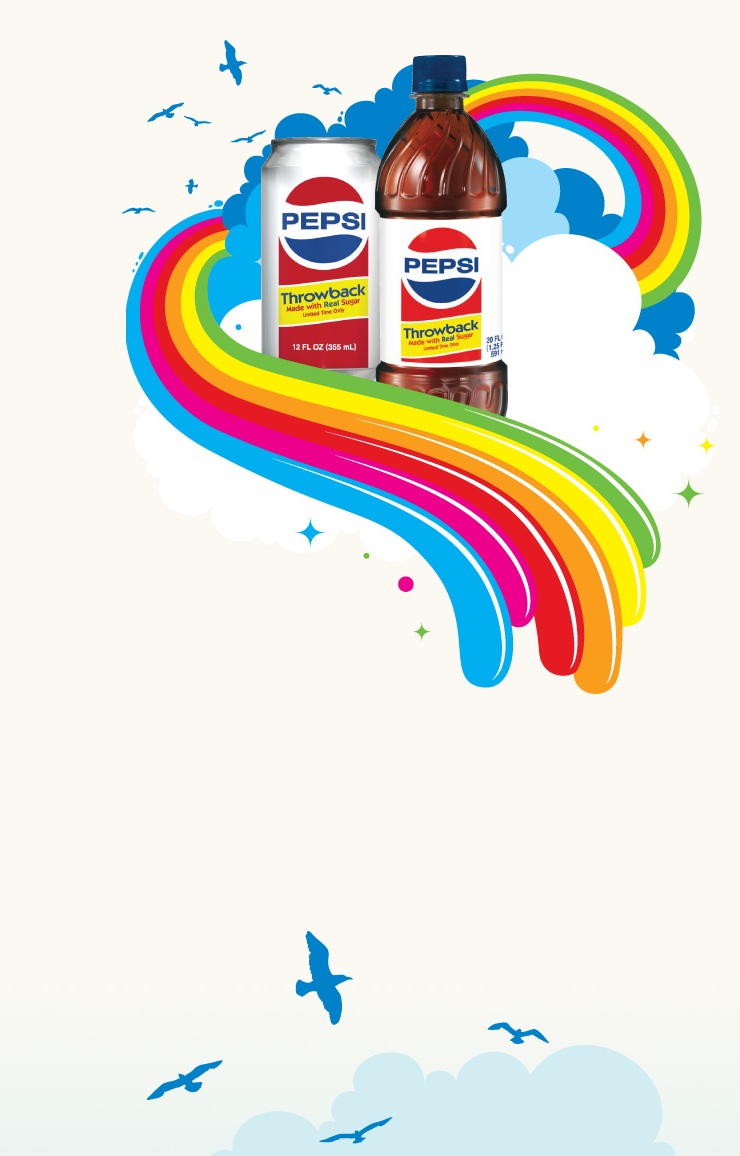 As for now there is the fourth mini-contest (Vintage Garden) launched at the Faceook fan page of the brand. The third one, Mtn Dew Throwback Posse, is already closed.