Starbucks are continuing its digital "invasion" and turning to social media as its major advertising platform. Despite the tough economical situation of the previous year, the coffee chain giant managed to raise its profits largely thanks to online promotion.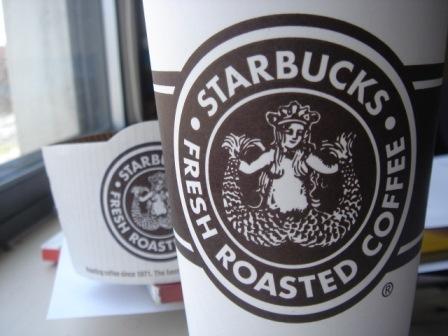 «The global economic crisis has profoundly shaken consumer confidence and retailers who want to stay relevant in the future will have no choice but to recognise and respond to this new reality To continue and to accelerate our recent momentum we will have to continue to improve, continue to innovate, and continue to focus on strengthening our connection to our customers,»  said Howard Schultz, Starbucks SEO.
Apparently, Facebook was opted to become the major tool for implementing the plan. The brand has over 5.5 million friends there, which allows it to spread its messages more effectively. One of largest campaign on the web in which Starbucks participated through Facebook and specifically created mini-websites was the (RED) Project.
«This effort was the largest global campaign ever on the Facebook platform and further strengthens Starbucks unique connection with our customers. The company continues to be the most popular brand on Facebook, with sites now launched in 14 countries, and we are the biggest brand within our category on Twitter, adding more than 1,000 new followers each day,» continued Schultz.
In 2009 the Altimeter Group consultancy named Starbucks one of the global companies making the best use of these web properties, and considering the achievements, the brand is not going to leave its warm place to its rivals.