The adidas Originals portfolio was extended by a stunning Star Wars collection with two major lines, The Characters Pack and the Vehicles ones. To create the footwear and T-shirts the designers draw inspiration from the various scenes and characters of the Star Wars series.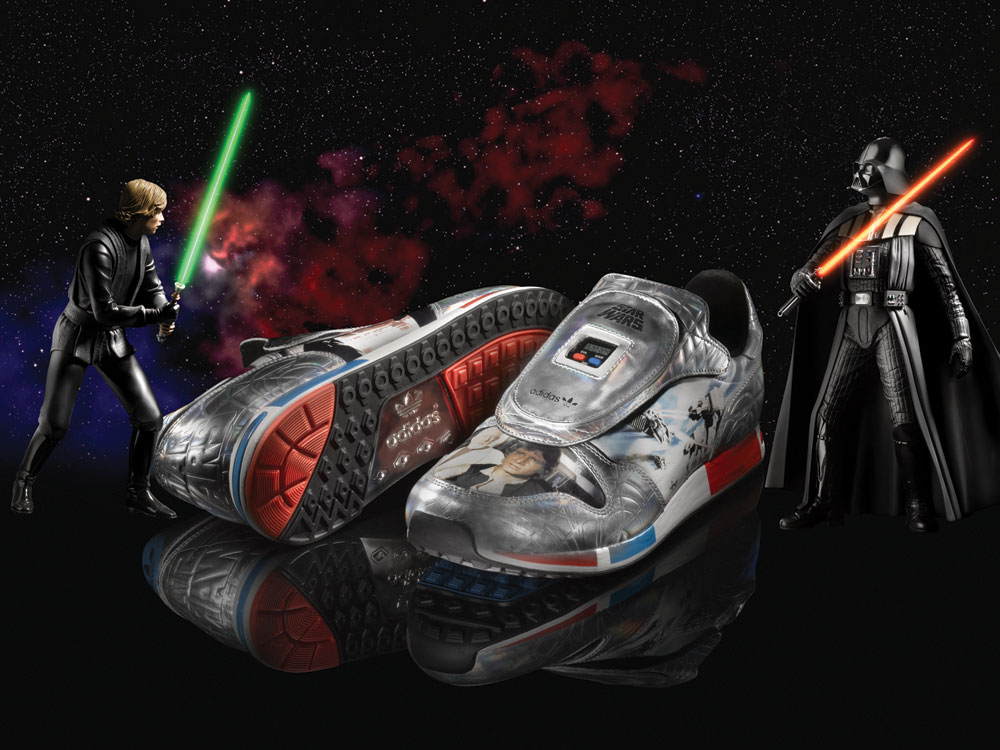 The items from the collection feature iconic moments and characters (Darth Vader, the Stormtroopers, Princess Leia and others) from the Star Wars saga on sneakers, short sleeve T-shirts, as well as the Superstar Track Top. The legendary vehicles became the key theme of the second line — it has airborne crafts and land based cars on five most iconic adidas Originals sneakers and two key adidas Originals apparel models.
The memorable collection appeared in the brand stores this month.