Mountain Dew asked its fans to participate in creating the new drinks from the very beginning – the consumers were to define what flavor the soda would have, what its name would be and they were also encouraged to create original and eye-catching package designs for the upcoming drinks. The design contest began on September 15 and finished on October 10, and now the winners are already defined and we can see the new labels.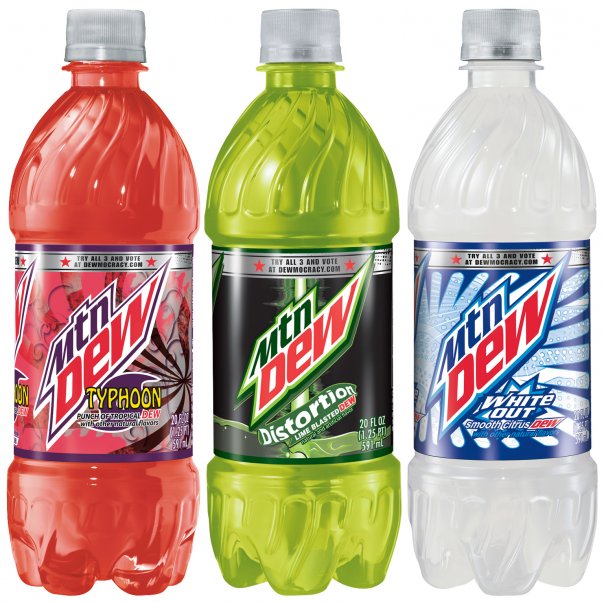 After submitting their Dew design ideas and winning the Design Challenge, the three winners collaborated with the Mountain Dew brand team and DEW fans in Dew Labs to devise new designs especially for the three new DEWmocracy flavors. The public voted for the colour range the labels will be and the additional names for the drinks at Facebook.
The top-10 designers got a laptop, and the three winners received a check in the amount of $10,000 upon the completion of the final Product Design.
The new flavors (Mountain Dew Typhoon — Punch of Tropical, Mountain Dew Distortion — Lime Blasted and Mountain Dew White Out — Smooth Citrus) are to appear on store shelves in April.