The footwear brand Umbro named the winners of its creative contest Speciali Competition and has already made boots with the artistic soles. There were over 10,000 submitted designs to be chosen from and the brand picked out the most incredible and bold ones. The jury of a team of footballers, designers and boot specialists selected only 15 winners from the creative avalanche. The contest deadline was October 1, 2009 and now we can enjoy the results.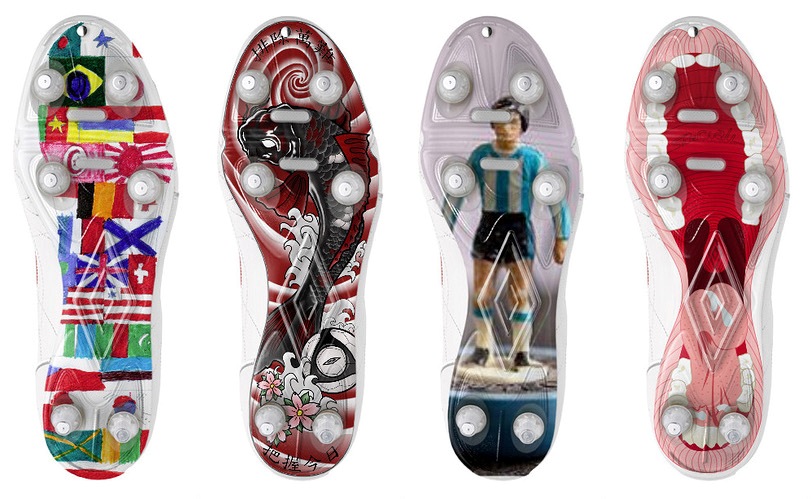 At first there was meant to be only 11 winning designs, but as soon as 4 works were tied in 11th place, the brand decided to end up with more winners. The diversity of styles and approaches really astonishes, ultimately creative and hilarious works made it really hard for the panel of juries to pick out the winning creations, still they managed to do it and you can view the short-list here (we place only 8 designs from it).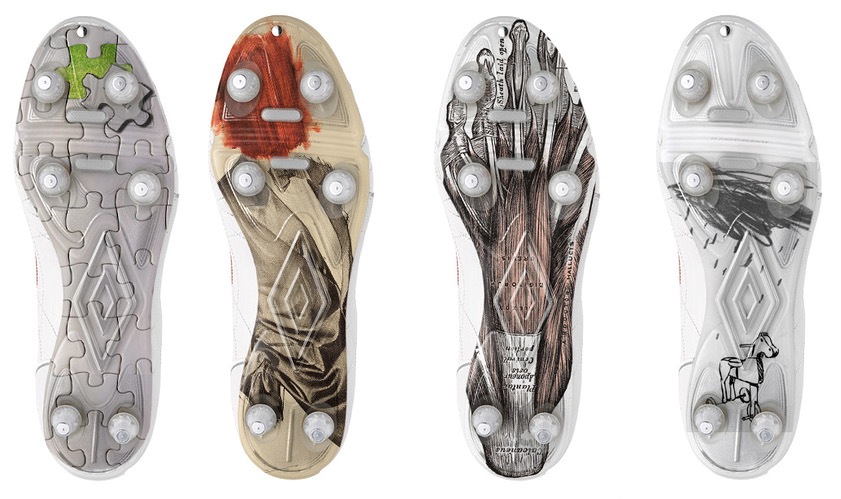 Each of the Speciali Competition winners will receive a pair of Specialis with their design on the sole as a prize and have a global fame as footballers John Terry, Gael Clichy and Michael Owen are going to wear the newly created sneakers later this year during the Premiership match.
You can see the recently made shoes with the winning designs on the Facebook page of the brand.