63,000 teams from all over the world participated in the Volvo's DRIVe Around the World game making it the most installed branded application and seventeenth most installed application on Facebook in 2009.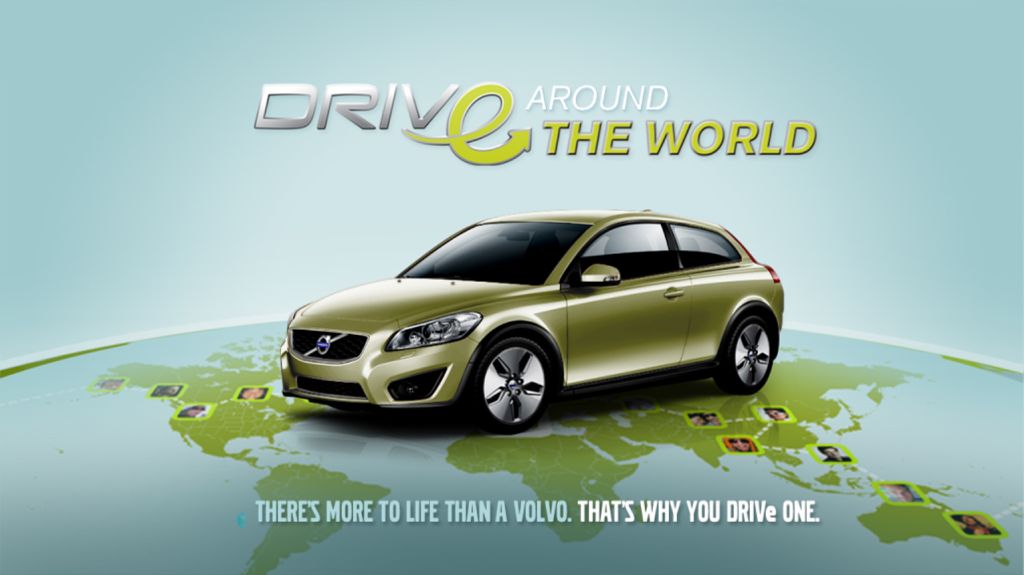 Volvo's DRIVe Around The World game challenged users to virtually drive a Volvo C30 DRIVe to a Facebook friend who lives as close to 828 miles away as possible; that's how far a C30 DRIVe can reach one just one tank of fuel. The car was then passed on from friend to friend trying to complete a virtual journey around the world within 80 days.
Although no team managed to circumnavigate the world within the 80 days challenge, there were teams travelling all the way from Cape Town, South Africa to Samara, Russia trying to beat their competitors in Asia, who travelled from Sofia, Bulgaria to the border of Mongolia. The winning team, who made the most efficient journey, were able to «drive» their C30 DRIVe all the way from Sweden to Egypt, while meeting the game rules and objectives.
The contest began on November 16 2009 and ended February 5 2010 and was promoted with an animated trailer, which received 569,000 views worldwide in 169 countries. The winning team will be rewarded by a donation from Volvo Cars of 15.000 EURO in the team's name to a Gold Standard certified wind farm project in Izmir, Turkey. They will use the funds to produce renewable and clean energy.