If you want to change the world, start with your own environment. Absolut Vodka is updating the reality by decorating dull walls of urban buildings with extravagant hand-painted wallpapers. Last year, the alcohol brand invited its Italian fans to participate in creation of collectively made pictures Absolut YouWall 2.0. The well-known Italian graffiti artist Ozmo combined the uploaded works and transformed the conventional house into a piece of art.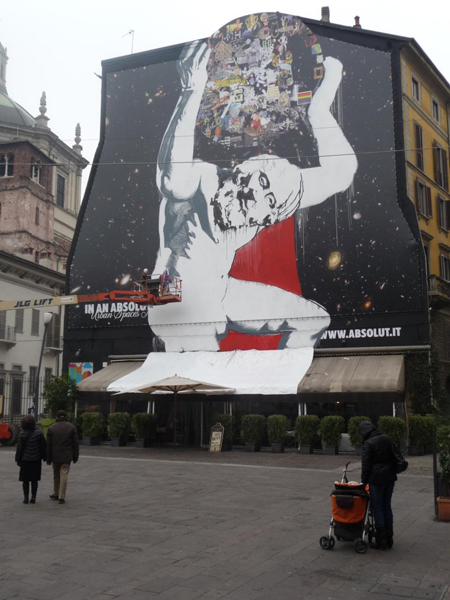 With a simple click users of the site uploaded images, phrases, objects that represent their personal vision of In An Absolut World to the gallery. They were to introduce the pieces which express their dreams and desires, and turn the usual world into magical space to live in. According to the artist, the main goal of the project was to make people's imagination boost. The key question all the creator had to respond was «What I'm actually looking at?». He mixed up various images, creates his own Absolut World and engages greek mithological figure Atlas to hold it on his shoulders. The wallpaper appeared on January 21 in Milan.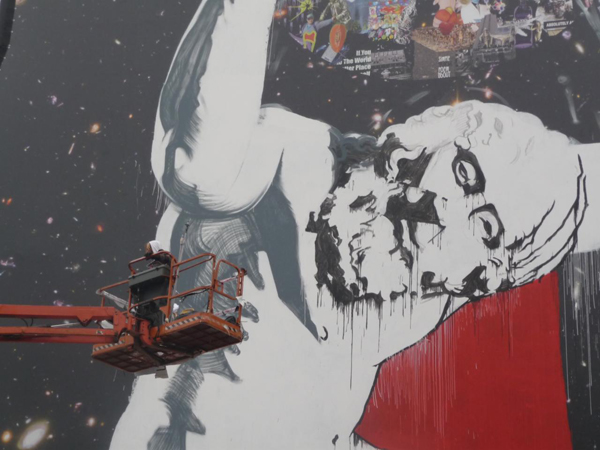 The project was also supported by other artists — Skin from Skunk Anansie, Gio Pagani and Alessandro Guerriero — and their unbelievable creations, turned into painting on urban walls.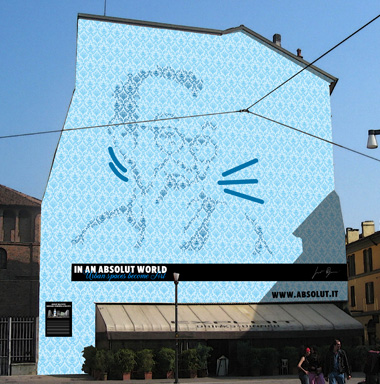 Antonio Duva, Marketing Director of Pernod Ricard Italy said that «since the birth of the first bottle 30 years ago, Absolut Vodka has been guided and inspired by creativity its frequent collaborations with leading artists, designers and photographers, and Absolut Vodka, in fact, supported the arts in its many expressions.» Absolut Wallpaper is the testimony of its commitment and continuous involvement in the world of art and creativity in all its manifestations, making room for young creators and their artistic visions.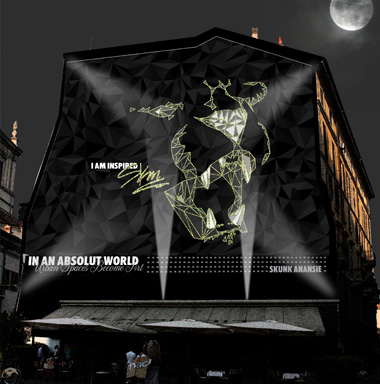 Watch the video to see how the project was implemented (the pictures of other works can be seen above).