Burger King Britain is pushing its new Burger Kings 3-Cheese Angus with the help of a new commercial and a T-shirt creative project. At the microwebsite www.kingtastyshirts.com made specifically for the launch and on the Facebook fan-page you can become creative with designing new black King tees, and then buy or win them.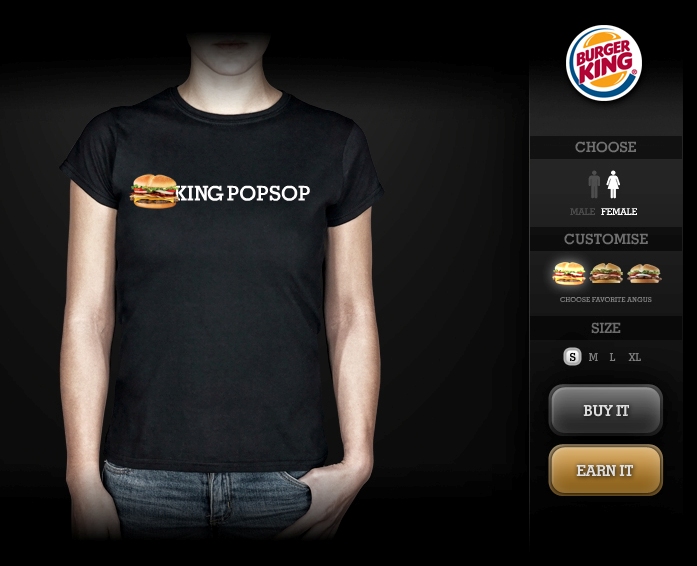 The visitors are invited to choose male/female, the and burger and right size of the tee. Then they are typing in their word, which will be featured on the item and either buy it or wait until the design is approved and get maximum votes. Each week Burger King selects six designs and people will decide if they are great or awful. The author of the week's highest scoring T-shirt will have his or her item with the winning slogan in the requested size.
The contest, which started on February 8, will be rolling out for 6 weeks. Another way to get a shirt for free is to create your design and than send the unique link of the ad to 50 friends via Twitter, Facebook, or email.
Burger Kings is donating 50 p for each T-shirt purchased (the price is £9.99 ) to Orchid male cancer charity.