Doritos UK has launched another user-generated campaign "Doritos King of Ads" to pick out the most hilarious ads made by fans. The winning spot will be launched on national TV and bring its creator up to £200,000. The users are invited to share their creativeness and make a funny advert exactly 29 seconds in length.
The entries can be uploaded on the website starting from February 16 through April 30. The all videos will be rated and creators of 15 most interesting ones will come to London and present their work before the the panel of judges. Afterwards the entries will be shortlisted to three by renowned experts including David Shane (ad director), Noel Clarke (Bafta award-winning actor, director, and screenwriter) and Lauren Laverne (TV and radio presenter).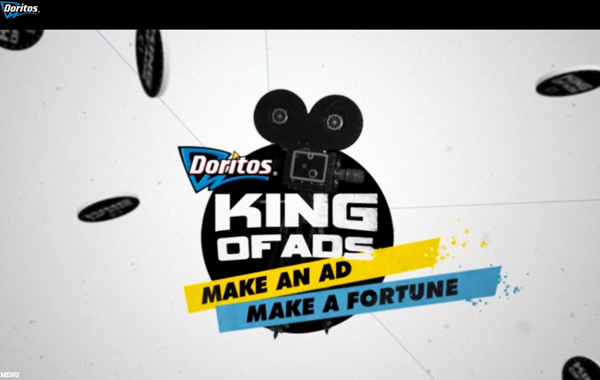 The experts will name the finalists, but the winner will be determined by the public. Voting for the most hilarious ads starts on 29 May and finishes on 10 June. The advert will be aired across British national television from 12 June to 11 July.
The winner will get a great King Prize — £100k plus £1 per each vote. The more viral your advert is, the bigger sum you get. Two runners up will get £5,000, and each contestant from the top 15 is to have additional £500 in his or her pocket. The top 50 are to receive flat screen TV and the top ten will be awarded with a www.play.com voucher. Moreover, Doritos partners are going to five out weekly prizes based on "Originality and Creativity". The spots can be created with the help of music from the Library and Expert tips on the website.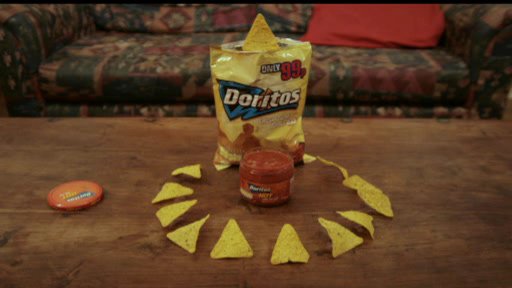 "This is an incredible opportunity for anyone wanting to make a name for themselves in the world of advertising or earn a life changing amount of money. In true Doritos style your adverts can be as bold, leftfield or as funny as you make them — good luck!" said Pete Charles, Doritos marketing manager.
This campaign was developed by AMV.BBDO, OMD, Initials and Frank PR. The previous one was launched in 2008, and then Doritos gave £20,000 to the winner. Watch the winning advert from that campaign.
And one of the finalists.