Heinz announced three ketchup innovations in response to consumer demand: Heinz Dip & Squeeze, a reduction in sodium across its base ketchup line and the launch of Simply HeinzTomato Ketchup.
A true packaging breakthrough, the Heinz Dip & Squeeze dual-function package gives ketchup lovers two ways to enjoy Heinz Ketchup: either peel back the lid for easy dipping, or tear off the tip to squeeze onto favorite foods. The new package holds three times as much Heinz Ketchup as the traditional packet.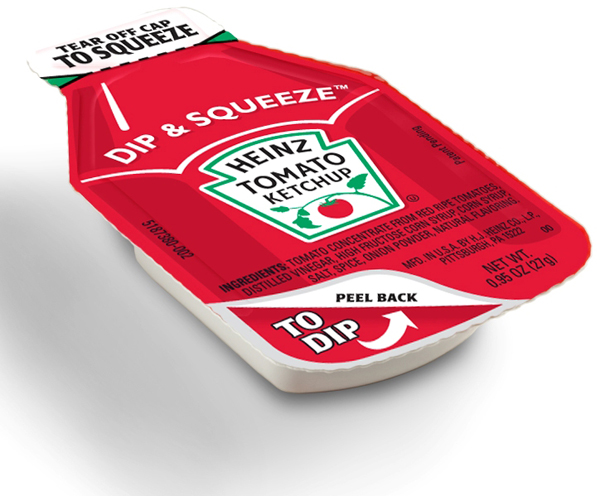 The new Heinz Dip & Squeeze product marks the first ketchup packet makeover for the foodservice industry in 42 years. Heinz also is extending its range of lifestyle-driven products include Simply Heinz Tomato Ketchup, which is made with sugar, instead of high fructose corn sweetener. The product will be available beginning in March. Heinz will also reduce sodium by 15 percent in its core line of ketchup beginning this summer, making it the lowest-sodium, nationally available ketchup in the U.S.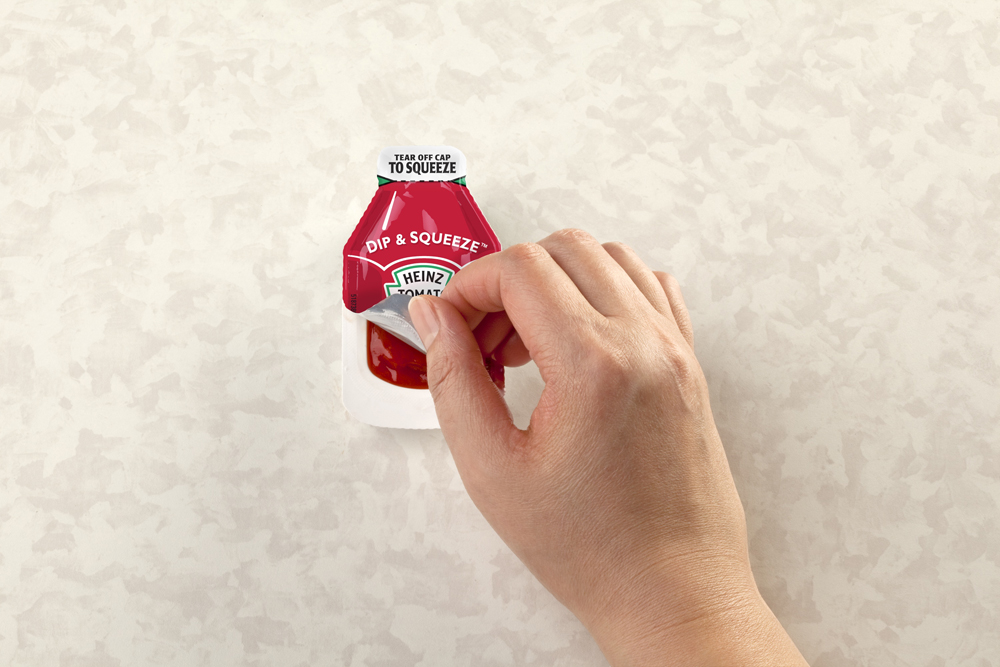 To give America's ketchup lovers a place to express their love of ketchup, Heinz Ketchup is launching a Facebook fan page, www.facebook.com/HeinzKetchup. The destination is a place for enthusiasts to share stories, videos, photos – anything and everything related to Heinz Ketchup. Fans of the Heinz Ketchup Facebook page also will be the first to receive exclusive news on new products and innovations, including the latest details on the launch of Heinz Dip & Squeeze.