Hendrick's Refined Courtship Clinic, a first-ever free work-shop teaching good manners, gave men a unique opportunity of learning how to use effective old secrets of seduction in our time. The door of the "clinic" was open on February 12-14 in Soho London.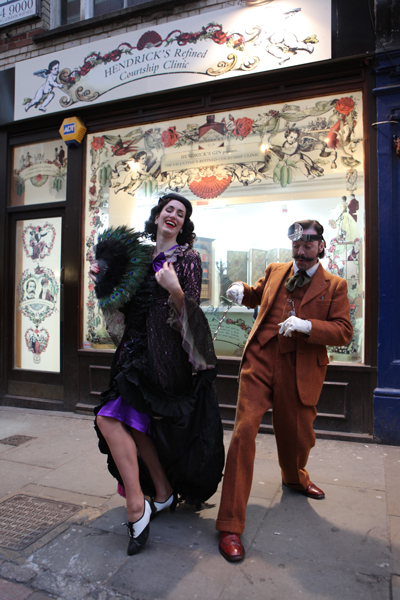 Both confirmed bachelors and young man who wanted to find a wife, were told how to treat the women in the most refined and gentle way. Before teaching Dr. Humphrey Sixuiws and Mrs Isabella Folornikeit (Steven Clayed and Beth Marshall) were giving their guests a nice glass of Hendrick's Gin with a cucumber appetizer.
Afterwards they told their students everything about the language of gestures. They also presented a list of conversational topics that would be appropriate to touch when ladies are around, then told what the courtesy procedure is including and later explained the messages sent with the help of the fan secret code.