Nike footwear and apparel store, which opened in Tokyo last year, is the biggest flagship store on the Japanese territory. The design was elaborated by renowned architect Masamichi Katayama and studio Wonderwall. It takes 946 square meters and is more like a playing field, than a conventional store. The store was opened in November, and the huge number of clients, who visited the space since then, proved that the move was just right.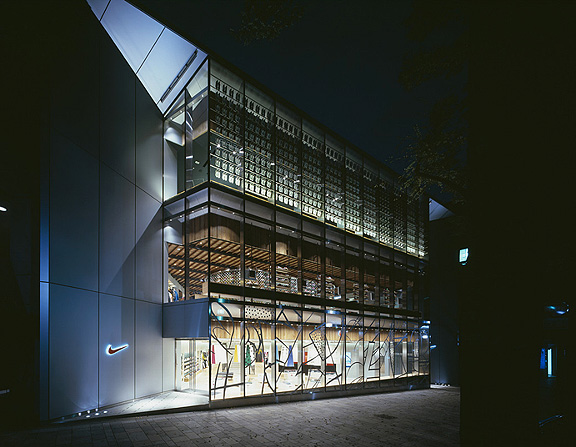 The interiors express the movement and mobility, and the bran's spirit is everywhere — 400 iconic white Nike shoes are used as chandeliers and the long walls are decorated with the waffle molds of the 1,600 outsoles. The floor is like a track, which enhances the sportive environment.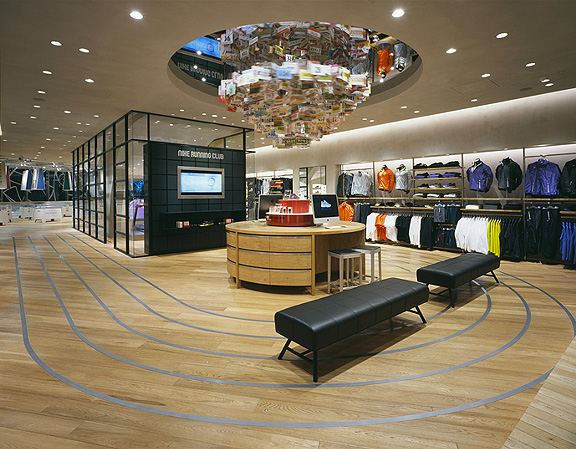 The store provides the customers not only with services dealing with the purchasing, but also with various specific programs they can take interest in. Nike Running Club, which is open 4 times a week, teaches the consumers helpful tips, which help them have better trainings.