We talk about inspirational and iconic packaging all the time in this business, but how often can we point to a brand and say, hand on heart, that it has introduced creativity to the masses?
Step forward Fairy Liquid's cylindrical white bottle, last seen a decade ago and back on the shelves this week as a limited edition to celebrate the Procter & Gamble brand's 50th anniversary. It could be a space rocket, steam train, plant pot, penholder, showerhead or water pistol. It could be almost anything your imagination could conceive. And with the help of children's programme Blue Peter, it reigned supreme as school kids' must-have bit of craft kit. It literally encouraged generations of Brits to get creative.

Not only that, but it was in itself a good piece of packaging. Unfortunately for Fairy it became the generic washing up liquid bottle and was copied by the world and his auntie. When Fairy made the move to a shapely, ergonomic bottle its competitors quickly followed suit. Now that ergonomic has become the new generic, the old bottle is once again unique and a great point of difference. Oh the irony.
Nostalgia just isn't what it used to be. Popular in all areas of marketing in the last decade, from the resurrection of old products, such as Artic Roll and Wispa, to wistful depictions of times past in advertising for everyone from Sainsbury's to Stella Artois, retro was the in thing.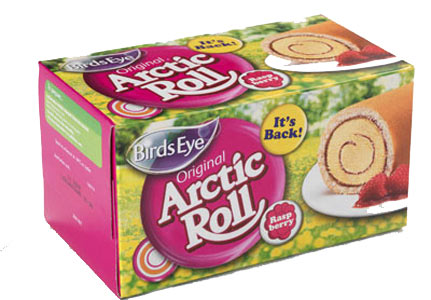 Not so in packaging. Fairy is one of the few examples of brands embracing – and exploiting – their packaging pasts, perhaps because of the pressure on packaging to constantly move forward, to keep pace with consumer demand and to continually reinvent itself for its environmental future.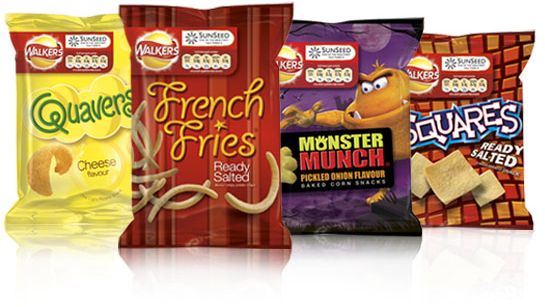 Monster Munch is another example of a brand that returned to its original incarnation when it went back to technicolour roots in 2008 and saw sales rise impressively as a result.
Blue Marlin conducted some highly unscientific research into what we would bring back and many voices chorused for the return of Smarties in a tube with a plastic lid, mainly so we could eat the Smarties then see who could fire the plastic lid the furthest with a karate chop to the centre of the pack.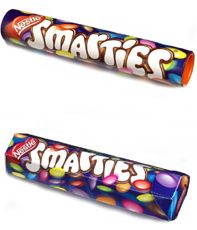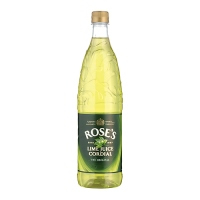 Roses Lime Cordial was another brand some thought would benefit from a return to is deliciously tactile glass bottle embossed with its characteristic lime leaf pattern.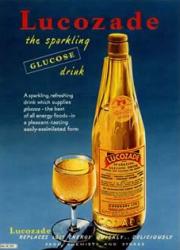 And what about Lucozade? The glass bottle and gold cellophane wrapper, last seen in the early Eighties, would stand out a mile against all the me-too energy drinks that now clutter the category.
These are but a few examples of packages that were loved and lost. Marketers could do worse than to look through their brands' back catalogue for a point of difference in the present day.
Here are some more retro brands: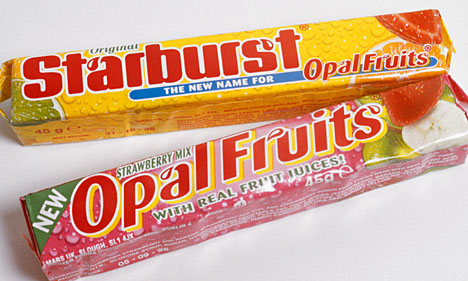 Opal fruits – might be coming back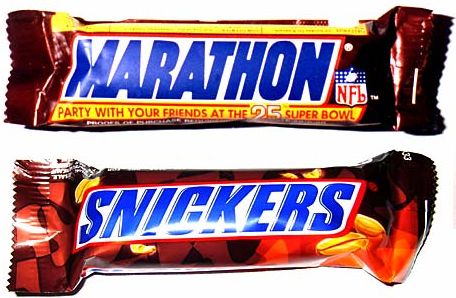 Marathon
Chopper (already out)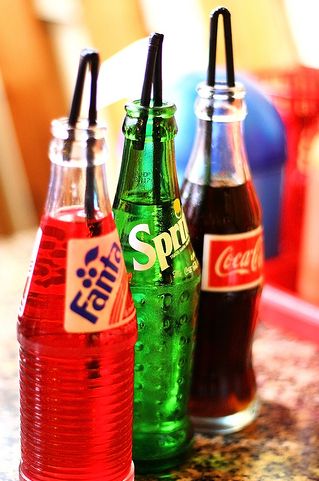 Fanta in glass bottles
By Martin Grimer, Executive Creative Director at Blue Marlin