Playboy Brazil introduced a revolutionary approach to making photo sets for magazines. Those who feel they can become one of the Playboy Girls, are invited to visit the site, where the professional photographers make an online photo session via webcam. Each of the girls has a chance to be in the cover of one of (or more) upcoming Playboy Magazines.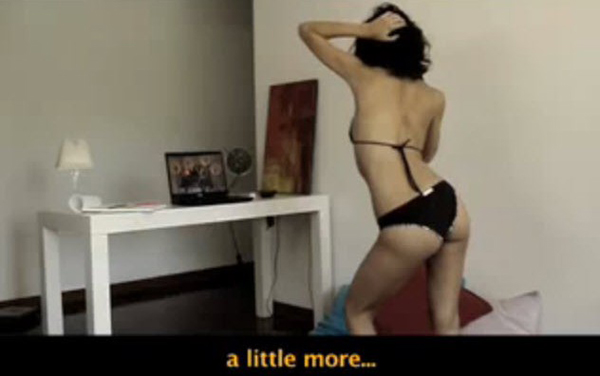 When the session is over, a girl makes an online portfolio of the most hilarious shots, and can share it with her friends. The next Playboy Girl will be chosen from the hottest girls. Each of the images will be voted by the visitors, who will select the cyber bunny. Poses and clothing must be sexy (either bikinis or underwear is allowed), but nudity is restricted.
Of course, the girls must be older than 18.The location, nationality and body shape does not matter.
The campaign was developed by the Grey agency from Buenos Aires, Argentina.