Actress, singer, film director and a face of Mango Scarlett Johansson, has created a limited edition bag for the brand to help Haiti relief efforts. Starting in March the new item featuring an ancient map of the island alongside Johansson's message: «Supporting the people of Haiti» will be available to purchase exclusively at Mango stores worldwide.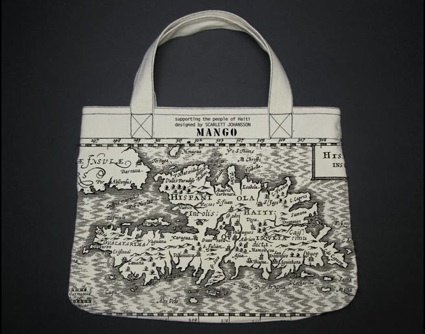 The price of a white and dark grey bag is $29.90. The profits from selling the Mango handbag will be donated to Oxfam America Haiti Earthquake Response Fund.
«I'm thrilled to be collaborating with Mango to promote conscious consumerism and to benefit Oxfam's Haiti Earthquake Response Fund. By purchasing this bag, which I specially designed, you are helping to provide life saving assistance like clean water to the people of Haiti,» said Scarlett.