SKYY Vodka is announcing proud the latest addition to its All Natural SKYY Infusions line – fresh, sweet Ginger. Launching this month, All Natural SKYY Infusions Ginger is the first nationally available Ginger infused vodka, joining the All Natural SKYY Infusions portfolio of Citrus, Cherry, Passion Fruit, Raspberry, Grape and Pineapple.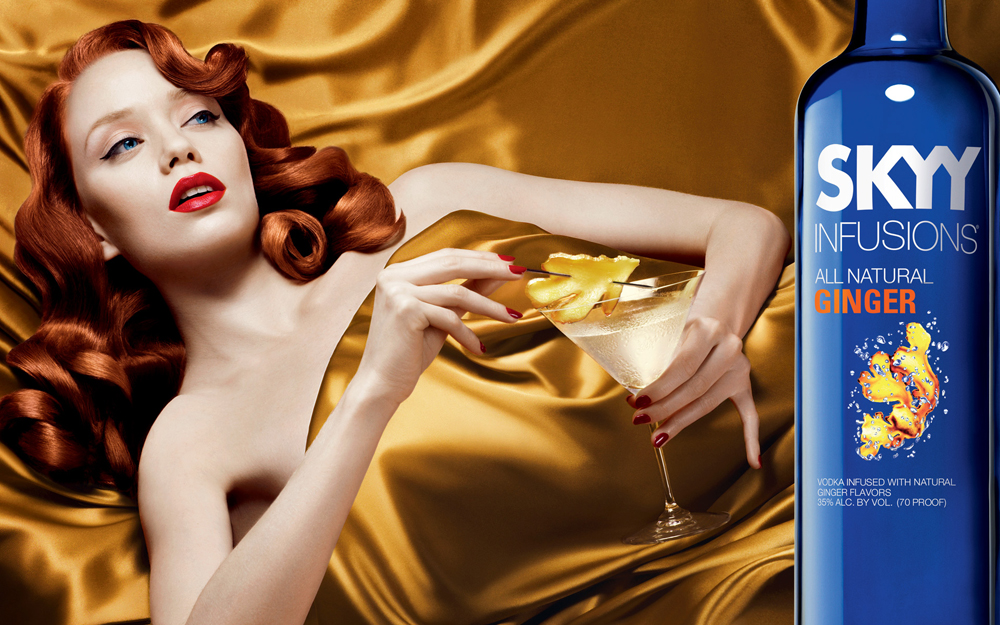 SKYY Infusions Ginger is crafted using a signature infusion process, where premium vodka is carefully infused with real ginger for an irresistibly fresh, sweet taste. One sip reveals the delicious flavors of spiced and juiced ginger, roasted oranges and mild notes of cinnamon. The flavor profile is reminiscent of handmade ginger ale, yet with a more intricate aroma and taste commonly associated with an infusion made at home.
"Mixologists and chefs alike have embraced Ginger as the hot new ingredient, many making their own Ginger syrups and extracts to add an exotic, yet sophisticated taste to new creations and old favorites," said Andrea Conzonato, Chief Marketing Officer, Skyy Spirits. "Recognizing this trend, we developed All Natural SKYY Infusions Ginger, which gives any bartender or consumer the opportunity to easily add Ginger's delectable, sweet taste to any cocktail. All Natural SKYY Infusions Ginger is a groundbreaking addition to our line of All Natural SKYY Infusions products."
All Natural SKYY Infusions Ginger will be available nationwide starting in February, available in 50ml ($1.99 MSRP), 750ml ($18.49 MSRP) and 1L ($26.49 MSRP) sized bottles. The launch will be supported by a fully integrated marketing campaign featuring advertising, social media activities and on-/off-premise promotions.