The Subaru auto brand has made canines the main characters of its new campaign. It goes without saying, that the promotion is targeted at the pet owners, and not the animals, but still the brand believes that the dogs will help them deliver the key message to the drivers: Subaru autos are the best, even dogs know it.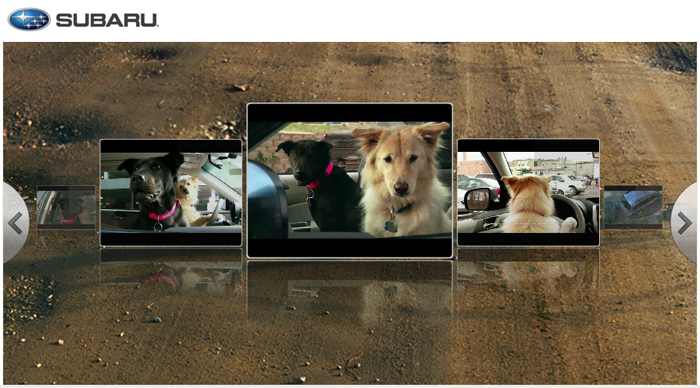 The campaign, developed by Carmichael Lynch, has 7 spots taglined «Dogs tested. Dogs approved.» The pets go through everyday situations as a driver — try to park the car, order take-away food, get nervous when the parking lot is taken, buy products, turn on music in the car and so on. The videos were premiered on the Animal Planet channel (Feb. 7) and are going to be aired at National Geographic (Feb. 15), both in programs about dogs.
You can view the whole range of the ads at the Subaru Channel on YouTube.