Wrangler has introduced a totally hilarious mini promo-campaign for its new collection Blue Bell Spring/Summer 2010 by Tony Ward. The new items are presented by a man (the designer himself) dressed in Wrangler jeans and shirts, who is a sort of tied to the visitor's mouse. You can throw him, make him turn around, fall, rush — in other worlds, manipulate him. All you need is just click on the guy in the video and drag him around.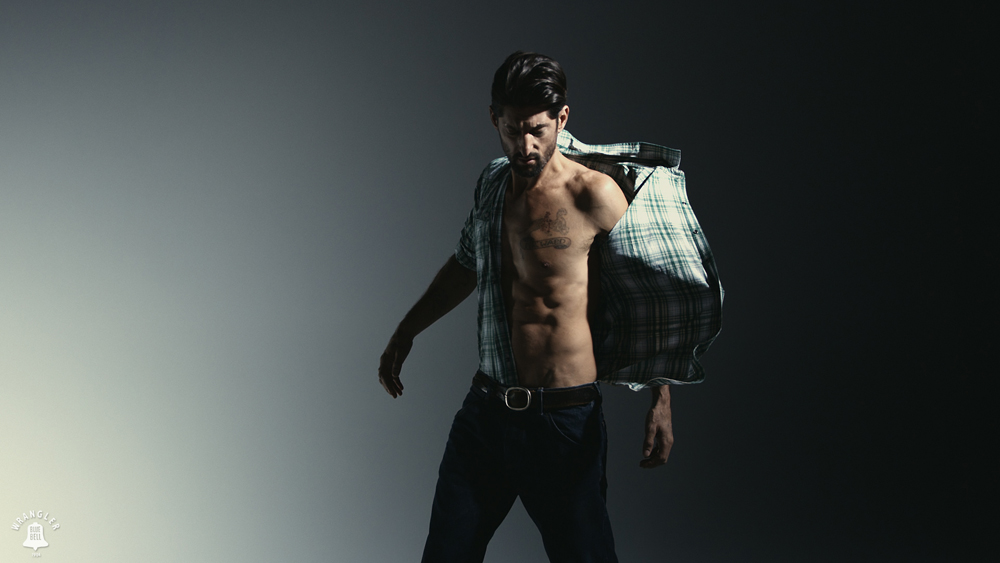 That's what the brand thinks about its new collection (in brief): "Each piece, from premium jeans through jackets and shirts, is a superior example of design and quality. Now in its season, a distinct Blue Bell look emerges, built on contrasts. The collection is dominated by jeans, but chinos make a strong case as a summer alternative. Inspired by vintage denims, classic 1950s styling and Western Americana, the collection carries the freshness of the outdoors in the sky of the jeans and the green stitching on the inside of the collar. Blue Bell represents a sea-change in jeanswear. Resolutely modern, it takes the best if denim history, builds on it, remixes it for today. Positioned at the very top of Wranglers product offer, Blue jeans is a jeans collection full of richness and wonder; a salute to the past and to the future."
The project was developed by the KOKOKAKA agency.