Dove soap, which is positioned as a «beauty bar» with 1/4 cleansing cream rather than a regular soap, was introduced by Lever Brothers in 1955. The owners of the Unilever Company bought soap factory in the Netherlands, which was called De Duif (Dove) and the name of the plant became the one of brand's (the meaning of the Dutch and English words are the same) and made a flying pigeon to be its main symbol.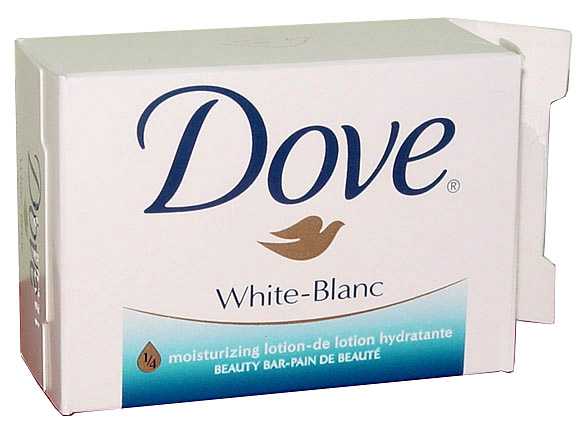 The logo's colour ranges in various countries, but the silhouette remain unchanged. As for now the products from the Dove range (soaps, shower gels, shampoos, deodorants, etc.) are manufactured in the Netherlands, United States, Brazil, Ireland, Australia and Germany.
The advertisements of that time as well as now underlined the moistening qualities of the products. This statement was supported in 1979 by, a Pennsylvania independent dermatologist, who proved that Dove is much less harmful to the skin than 17 leading bar soaps. This anti-drying effect was reinforced in adverts, where the process of pouring cream into milk was shown, convincing women to choose the soft moisturizer soap.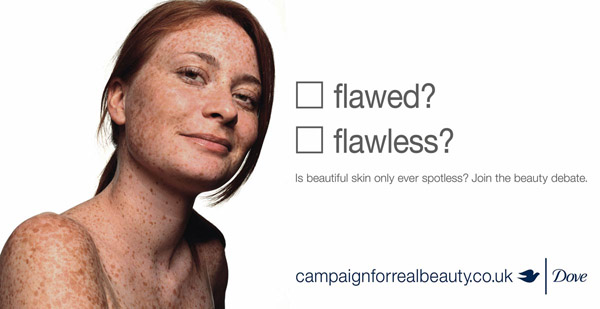 This helped the brand to take 24% of the USA and Europe market by 2003, being one of the most recognizable soap brands in history. In the 1990s the brand was launched in the UK and soon Dove introduced the new lines to its portfolio on a global scale. In 2001, the first antiperspirant deodorant of the brand appeared, in 2003 they launched the hair care line and in 2007 the company created the products for mature skin. The brand is aimed primarily at women, but in 2010 it launched the male-oriented products Dove Men+Care.
In 2006, the brand started the Dove Self-Esteem Fund, which is an agent of change to educate and inspire girls on a wider definition of beauty and "to make them feel more confident about themselves". The program of the fun is aimed at educating and inspiring girls and women of all ages to feel comfortable in any shape and know that the natural beauty is much more important than the artificial image.
Dove has created numerous commercials, employing the images of plumpy girls. The Evolution advertisement, featuring a "pretty, but ordinary girl" (Stephanie Betts) who was transformed into a model with the help of make-up and a computer programme, won two awards at the Cannes Lions International Advertising Festival 2007. The brand supports the Girls Scouts of the USA to teach the girls of girls 8-17 to be comfortable with their appearance and respect natural beauty. As for now the brand managed to reach about 5 million girls globally with its educational programs.
• In 1979, the phrase "cleansing cream" on the packaging was changed "moisturizer cream".
• Dove's formula has neutral pH, with the regular soaps have this between 6.5 and 7.5.
• 10 million women use Dove every week in the UK.