Sony VAIO has started a great campaign, which gives young talents a chance to try show how good they at launching rockets. Sony in partnership with Intel recently kicked off The Rocket Project for 8 science students together with Tom Atchison and the Rocket Mavericks team. They will do their best to design, launch into the space and operate a rocket with the help of Sony VAIO CW-series laptops.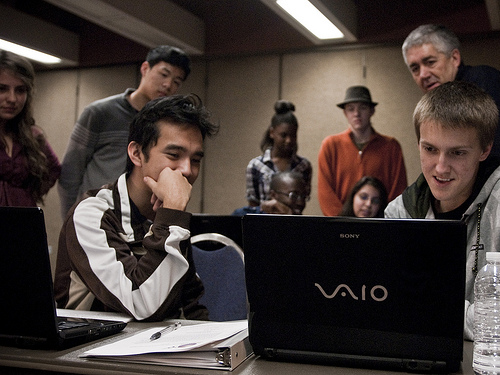 The rocket will be twenty-five feet tall and weigh 500 pounds, and it is going to reach stratosphere (as a maximum). The students will develop the space project using Vaio Z-Series (Intel Core i5) and Vaio F-Series (Intel Core i7) for controlling the flight and the launch.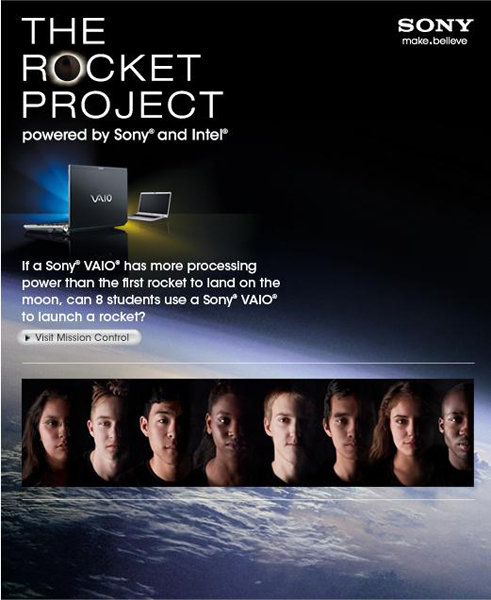 The campaign is supported by the website, Facebook fan-page and Twitter-feed with hashtag # SonyRocketProject. The rocket will go up above the sky from Black Rock Desert (Nevada) in April.
"Sony products empower and inspire consumers to make the seemingly impossible possible. The Rocket Project is giving a group of highly dedicated science students the rare opportunity to take their ideas beyond the surface of the Earth and actually reach for the stars. We could not be prouder of the role Sony VAIO technology is playing in making their ideas come to life," says Alberto Escobedo, Director of Brand Messaging at Sony.