Stella Artois has launched a campaign dedicated to the upcoming Cannes Film Festival. The brand is a sponsor of the iconic cinematographic event and a lover of refined European movies of 60-ies. This time the brand developed a promo-movement featuring the legendary character of the French Rivera, Jacques d'Azur, the 'King of Cannes'.
This man, who "is" French film producer, director, actor, tennis player and a heart-breaker, got into the very heart of retro-style Stella Artois campaign. But the brand has apparently lost him, and now it is looking for the missing guy all over the globe and spreading the word over Facebook, YouTube, Flickr and Twitter. The character seems to be totally real, he has a great life-story, writes posts and shoots videos. His last message says «I have come across an undiscovered island. Amazingly all the inhabitants are beautiful women«. Everything seems very real. Now Stella Artois is eager to find the celebrity's heir before the launch of the festival and even spread the video news to involve more Internet users into the quest.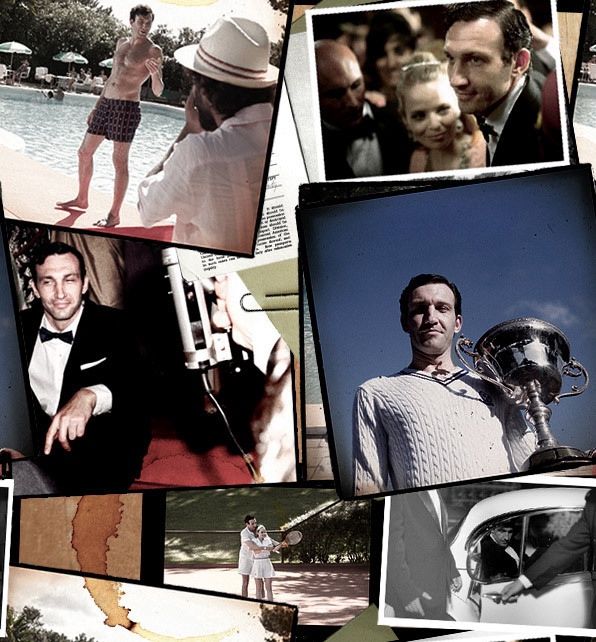 «New media is changing the way consumers discover, create and share information. Stella Artois is a brand with global distinction and in order to continue that recognition, we too have to change how we connect with Stella Artois enthusiasts all over the world—and the Web. In celebration of the Cannes Film Festival and in the spirit of Jacques d'Azur, we are embracing social media and becoming part of the community we wish to reach,»  said Alexander Lambrecht, global marketing manager, Stella Artois.
The large-scale campaign will include a contest for those who are real fans of cinema and beer. It will provide 50 VIPs cards giving access to accommodation in the famous Le Manoir de L'Etang hotel and the festival passes. Stella Artois will also arrange great parties and will back the event with heavy and detailed blogging to keep the people informed of what's happening on the Promenade de la Croisette.