Magnum Gold Ice Cream has launched a great campaign featuring Oscar-winning Puerto Rican actor Benicio del Toro and actress Caroline Correa. The celebrities presented the new product, a perfect blend of vanilla and caramel in «crackling golden dipped milk chocolate«, at the El Principal restaurant on April 8, 2010 in Barcelona, Spain. They also starred in a new commercial directed by Brian Singer (Valkyrie, Superman Returns).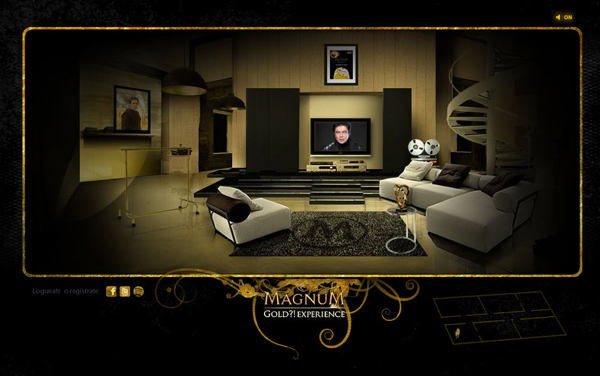 In the video a married couple robs a bank vault which turns out to be full of Magnum Gold instead of gold bars and drives away through the city in a huge track with the delicious summer treat. The launch of the new product was slated for the following day, but they couldn't wait any longer. "Magnum Gold is a unique ice cream you've never tasted before. It has a completely new and delicious taste. The campaign is very funny because it renders the idea that ice cream may be wanted as much as a bar of gold. Moreover, with Magnum Gold it becomes obvious that small 'reward' adds an extra sparkle to our day-to-day, » comments del Toro.
Other brand ambassadors of the brand have been Eva Mendes and Eva Longoria.
The campaign is rolling out on the digital platform as well — at www.magnumgoldexperience.com you can get into the secret world of Magnum Gold together with Beniсio del Toro.
The campaign was developed by Lowe & Partners, Kinetic Worldwide Media and MindShare.