Glenfiddich is paying a tribute to the old tradition of aging drinks in wooden tuns by launching Glenfiddich Rich Oak 14 Y.O. single malt Scotch whisky, brought to perfection in barrels made from American and European oak.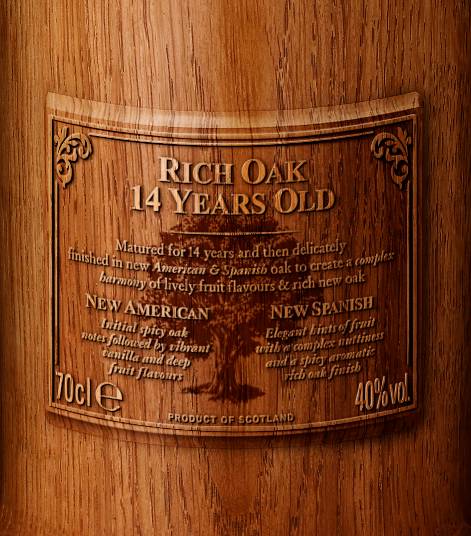 Brian Kinsman, Glenfiddich's Malt Master, comments, "Glenfiddich is proud to launch a line of special single-malt whiskey, and I'm truly honoured to introduce whisky, which is produced in the original Glenfiddich traditions. I believe that the new and complex harmony of the rich palette, achieved by aging in natural oak barrels, will impress whisky-lovers all round the world."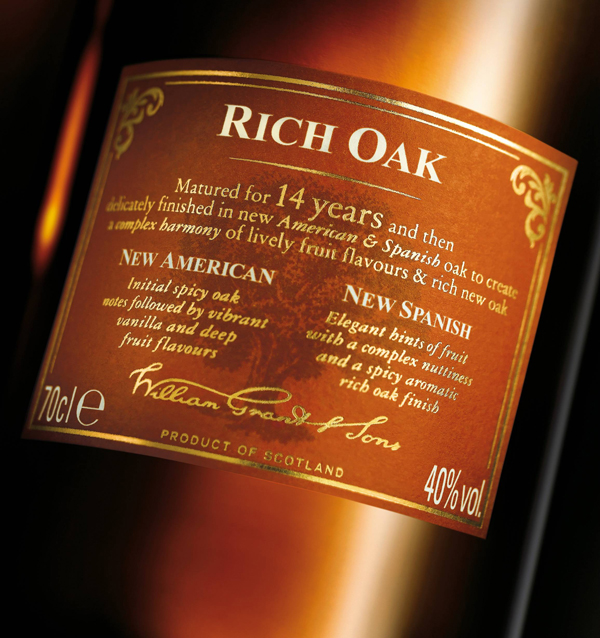 Peter Gordon, a descendant of the distillery in the fifth generation, will mark the launch with planting a new Glenfiddich oak grove in November 2010, when the season for planting oaks starts.