There are those in the creative community who believe the best work comes of being unfettered by commercial considerations. And, sure, we all love a boutique brand. It is nice to let your spirit roam free and to create beautiful designs for niche products that give you carte blanche to create as you see fit.
But there are also people like me who believe that commercial art – and let's be honest about it, that's the game we're in – is just as satisfying, if not more so. And more, that working to a formal brief can be just as liberating as letting it all hang out.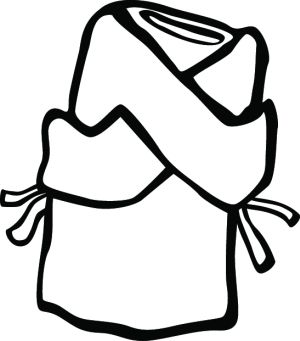 It sounds like an illogical and irrational thing to say, but having to design within a set of constraints forces you to be more creative rather than constrains your creativity.
We work with a wide range of clients, from small entrepreneurial businesses to mega multinationals, but one thing is common to them all. They are all taken through a structured process to create an in-depth, well-informed brief that sets out key objectives for the design work. Some have logistical considerations, such as how a pack can be structured to stay within existing factory equipment. Some have scared cows – elements of the design or brand identity that are mandatory for whatever reason. All have commercial considerations.
Understanding how a brand has evolved and what it is trying to achieve enables you to dig deeper and act smarter. Knowing what you are up against in terms of a brand's competitive environment makes you work harder to come up with a solution that has real standout; to create something that is going to knock the retail trade out and surprise and delight consumers.
That said working on brand new brands is incredibly invigorating.
Recently we had an opportunity to create a brand almost from scratch. We fashioned a new identity, new brand strategy, new packaging, new tone of voice – everything.  It was strong, stimulating stuff. It felt very liberating, it was exciting and it was a wonderful team building experience. But the brand we created, which will make its debut in a couple of months, is not super deluxe or super niche. It is a brand with aspirations to get supermarket listings, so we worked within real world considerations. That brief was not a straitjacket, it was a springboard.
We had a ball. The client loves the work. And Waitrose is putting it on shelf.
By Martin Grimer, Executive Creative Director at Blue Marlin