Kleenex is showing the two potential scenarios of life. You can be a king one day, and in a week you turn out to be a fool, you can be in love now, but tomorrow you will break up with your partner and have a much darker life. These metamorphoses are reflected in the posters by illustrator Gail Armstrong.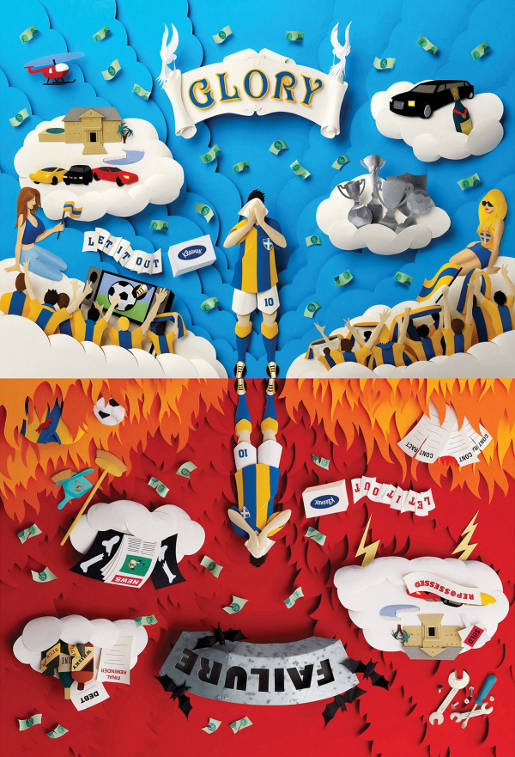 "I was briefed to make everything from paper and was allowed free reign with how I wanted to interpret the typography elements. I worked with a limited pallet of colours of papers so that the three posters would work well as a set and used Kleenex tissues bonded to cartridge paper to form the clouds and the flying tissues for the Let it out text," comments Armstrong. The illustrations by the artist were photographed by Jonny Thompson.
The campaign was developed by JWT, London to promote the internal staff award. Its tagline «Let It All Out» encourages the employees as well as the consumers feels free to express the emotions and be sure that Kleenex is there to give them a back whatever happens.