Whybin\TBWA\Tequlia, Melbourne is going to launch a visual campaign for the Pedigree's Dentastix brand. A series of prints, radio tracks, banner ads and videos will tell the dog owners how important it is to keep the teeth of their pets healthy.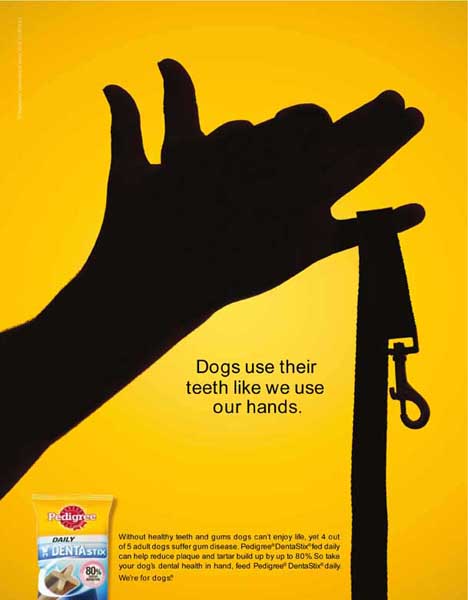 The idea was developed with the help of internationally recognised shadow-puppeteer Raymond Crowe. With his hands he "created" lots of dogs and showed that household hounds use their teeth like we use our fingers. In a very simple way he explained that it's really essential to care about a dog's mouth if you want the animal to enjoy an active and happy life. The Dentastix campaign kicks off on Australia TV on April 4 and will be airing until the beginning of June.
«Traditionally dog dental hygiene messaging focuses on the scientific approach, and simply listing the product attributes. Our challenge was to show the emotional importance of good dental care by drawing comparisons between dogs and their owners. Through our Disruption methodology, we decided that rather than blind our customer with science, we can demonstrate the very real impact gum disease can have upon the lifestyle of a well-loved family member in terms that every dog-owner can understand,» said Andrew Scott, managing director of Whybin\TBWA\Tequila.