Design isn't all high-octane glamour all the time. Some of what we do, by its very nature, involves subtle enhancements that are barely discernable to the untrained eye. Often dismissed as mere tweaks, they make important differences to the way a brand feels and makes its consumers feel.
For every adrenaline-fuelled high that comes from having to make the magic happen overnight, there are a dozen long term projects that require dedication and consistent attention to detail. And those are just as rewarding.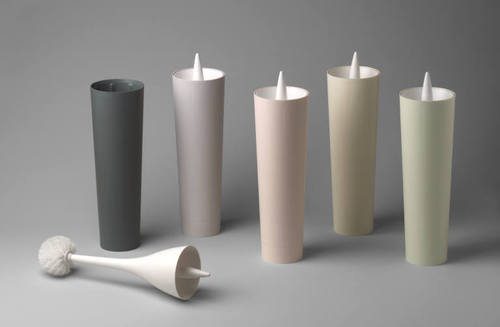 At face value, working on a long drawn out project in a category not associated with creativity does not sound like a designer's dream job. Picture the scene: "I'd like you to work on a two year project to revitalise a toilet cleaner across 36 global markets." Would you a) jump for joy? b) reach for the whisky bottle? c) look for another job?
But here's the thing – the wonderful, remarkable, precious thing about creative talent. Many designers derive a great deal of satisfaction from bettering a big system; from building a rigorous brand architecture, and making a brand new and relevant again.
And before we move off all things lavatorial, let us not forget the work of that great design showman Philippe Starck who managed to design a loo brush that is exhibited in New York's Museum of Modern Art. With Excalibur he has turned a toilet brush into a contemporary sword with scabbard, wittily creating a talking point and an object of desire out of the least glamorous of household items.
Designers become incredibly passionate about what they do – well the best ones do. They gain a sense of ownership to the point that every minute detail matters to them and they become obsessive about the hierarchy of messaging, the nuances of colour, the kerning of the typoagraphy, the print finishes nd so on. More, they feel protective about the product itself and become ardent brand ambassadors for it, fervent about "germ kill", lubricants and moisturisation. As I write this, I am looking out over a studio filled with designers who would argue tooth and nail that "their" brand is better than the competition.
Which just goes to prove that there is no such thing as a bad brief or a bad project. The most unpromising of projects can be transformed by the force of sheer talent.
By Martin Grimer, Executive Creative Director at Blue Marlin