As a continuing evolution of its special relationship with innovative design, Veuve Clicquot is unveiling its latest collaboration with Brazilian designers Fernando & Humberto Campana, as well as with French designer Mathieu Lehanneur, at the 2010 Milan Furniture Fair this week.
Over the years, Veuve Clicquot has collaborated with some of the biggest names in design, like Andrée Putman, Karim Rashid, Pablo Reinoso, Tom Dixon, 5.5 Designers and Front Design. This year, as part of the renovation of its town house in Reims, Veuve Clicquot has commissioned works by the Campana Brothers and Mathieu Lehanneur to decorate the Hôtel du Marc residence and delight visitors. These imaginative projects correspond to the hotel's reputation for hospitality, aesthetics and pleasure, all in the spirit of the Champagne tradition.
Here is more information about the two projects: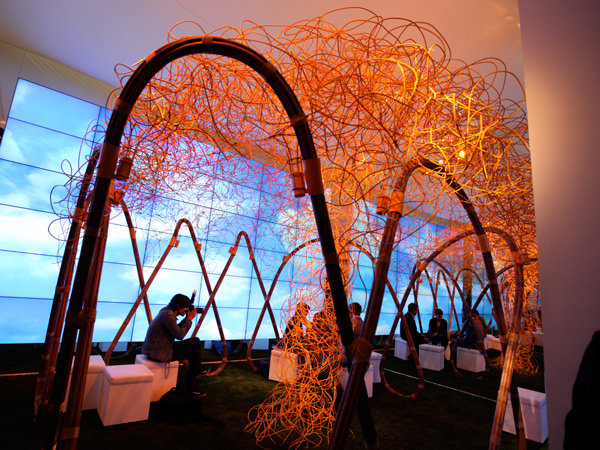 The Tasting Gloriette by Fernando & Humberto Campana
* The structure is a contemporary version of a gloriette for the residence's garden.
* Dedicated to outdoor tasting and champagne degustation.
* Intended to celebrate the art of playful conversation and the enjoyment of good food and drink.
* Will be standing in the Hôtel du Marc 19th century garden.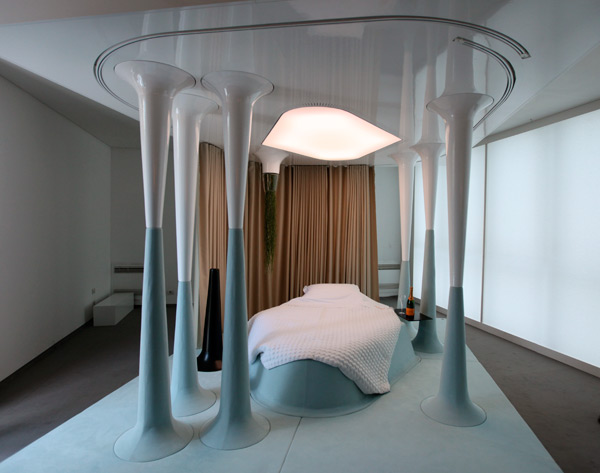 Once Upon a Dream by Mathieu Lehanneur
* This installation by Mathieu Lehanneur has been designed to help people rapidly recuperate and adapt to their new surroundings, based on tested psychological studies used in sleep treatment clinics to help cure chronic insomnia.
* The capsule installation will allow Hôtel du Marc guests to recover as quickly as possible from jetlag, in an extraordinary space sleep unit that is a hybrid between fairy tale and home cinema.
* This is a nod to the history of the Veuve Clicquot House as Barbe-Nicole Clicquot-Ponsardin was a notorious insomniac.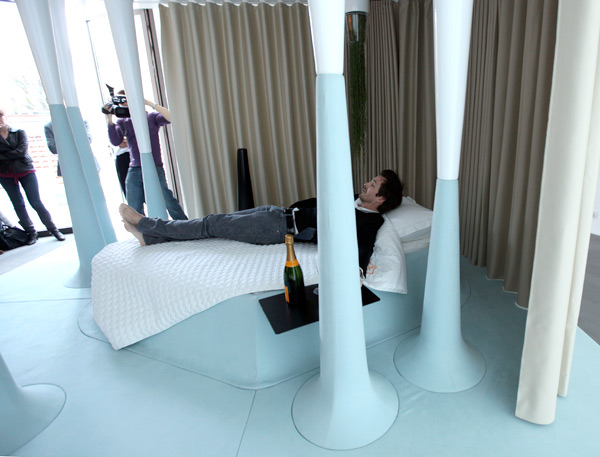 The two latest creations are displayed at the Milan Furniture Fair this week.