As we wrote in January, Folgers Coffee, a popular P&G's brand, has launched a contest asking its fans to update the famous "Best Part of Wakin' Up" theme. "American Idol" judge Kara DioGuardi got to choose the winner from five online finalists on June 3. Here you can listen the Top 5 jingles online: http://www.bestpartofwakinup.com/contests/showcontest.
The live Grand-Prize judging event will be hosted in New York City. The winner will will get $25,000 plus the chance to have their jingle featured in a Folgers® Coffee commercial.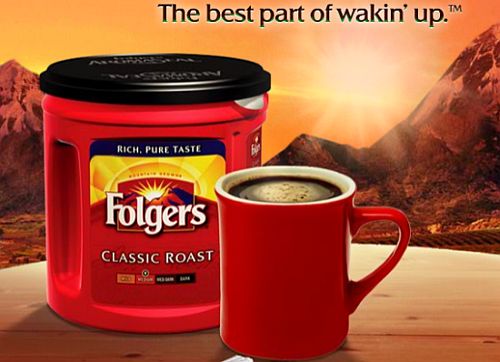 Here are the finalists. Wish them good luck on their way to win the Grand-Prize!
Amanda L.—Charleston, SC
Chase H.—Wrightsville Beach, NC
Ethan T., Daniel C., Landon L., Jenny S.—Missoula, MT
Helena M., Maria M.—Hacienda Heights, CA
Troy K., Wess W.—Mt. Juliet, TN
Though the crowdsourcing becomes more and more popular way of creative interaction with the consumers and getting 'free ads', the experts' response to this campaign is quite complex. Some say Folgers Coffee are getting very poor quality spots which is not done in seriousness anymore. It is being treated like a game and this fact definitely affects the quality of what is seen.
Others mention that the biggest flaw with the strategy isn't that it can produce crummy work, but that it sells short the idea of consumer-generated marketing. Making a spot is far less interesting and effective than engaging people with a brand and creating enthusiasts.
Still others believe that good ideas can come from anywhere and that agency professionals are not the only ones who understand a brand.