Nike has launched a new project Nike78, which combines crazy art and sport spirit. This time the brand commissioned 78 designers to turn 78 pairs of sneakers into something unconventional by giving the sneakers a new life. The project is headed by designer Paul Jenkins, who has chosen the artists and is now organizing an exhibition to be opened at London Design Festival 2010 (September 18-26).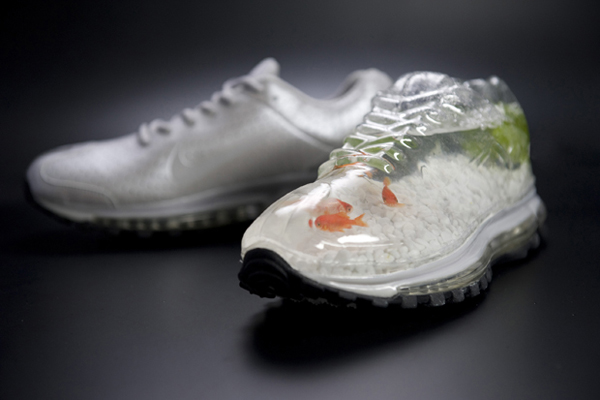 The Nike78 online gallery showcasing creative insights was launched yesterday, 30 May, and its opening coincided with the date when Blue Ribbon Sports officially changed its name to Nike Inc. It was in 1978, and this explains why the project was called this way.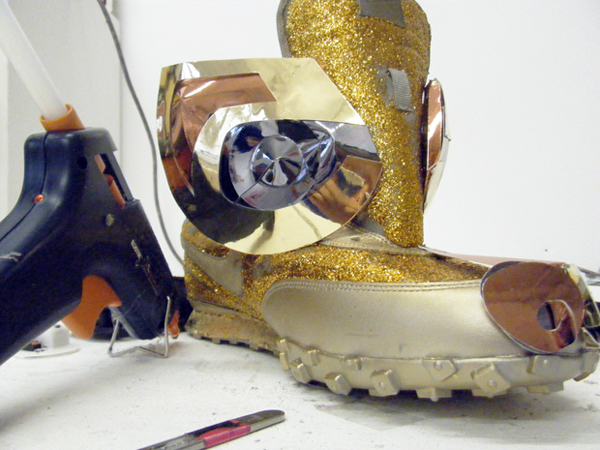 The initiative was supported by Wieden + Kennedy Tokyo Lab agency, which remodelled a pair of Nike and turned it into a real aquarium. The other items include sneakers with dancing metal spikes, a pot for plants, a mask and many more objects made from footwear.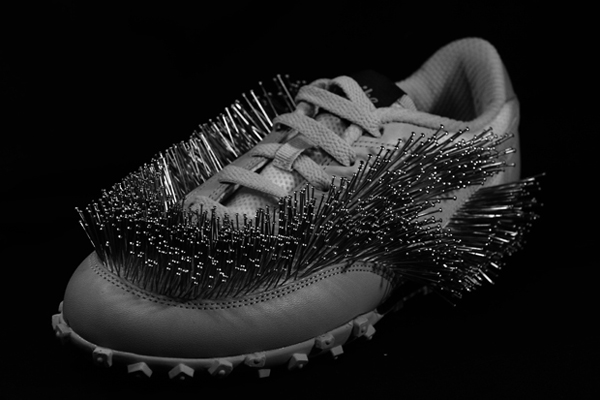 NIKE78 – W+K Tokyo LAB | 'ABUKU -泡-' from NIKE78 on Vimeo.
Nike78 – ContainerPLUS from ContainerPLUS on Vimeo.
NIKE78 – Fred Butler x Chrissie Abbott | 'Let's get this shoe on the road' from NIKE78 on Vimeo.