Penélope Cruz has been selected as a new face of Lancôme's scent Trésor. The Oscar-winning celebrity was shot in the advertising campaign, which will be launched later this year. The photo session by fashion photographer Mario Testino took place in Paris on 29 April.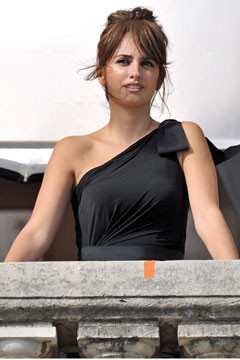 The iconic fragrance of the brand was launched in 1990, and its ad campaigns featured a number of most prominent Hollywood stars including Isabella Rossellini and Kate Winslet (they appeared in the scent's ads in 2007). The fragrance's aroma palette includes rose and lilac notes enhanced by apricot blossom.
In the stills, Cruz wearing elegant one-shouldered black dress is standing on the balcony at the gorgeous Hotel Crillon.