Umbro has launched a special online hub full of videos and support of England's campaign to host the FIFA World Cup in 2018. The England 2018 website plays host to information and videos all behind the effort.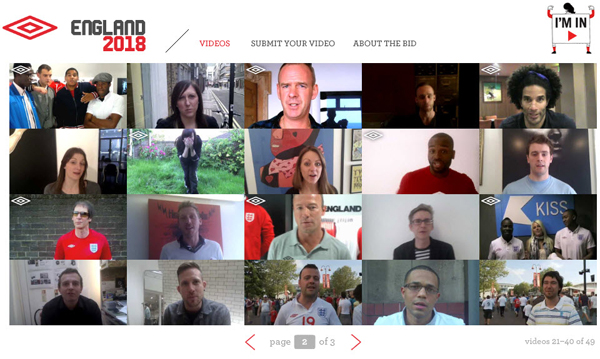 Music superstars like Noel Gallagher and Kasabian's Tom Meighan already endorse the project and now are joined by Robbie Williams of pop fame, Mayor of London Boris Johnson and DJ Goldie. All have recorded 18 second takes of why they believe their homeland should host the games.
Also on the Umbro site are videos from fans across the country enthusiastically backing the bid. Visitors to the internet location can upload their own cut and have a chance at winning VIP tickets to an England Euro Championship qualifier later this year.