Umbro, the Greater Manchester-based sport apparel manufacturer, is paying a tribute to its home area and does everything possible to keep creative fire burning in the hearts of local artists by launching another phase of Umbro Industries program. Through its project, Umbro provides authors of greatest ideas with an up to £10,000 helping hand for making their projects become real.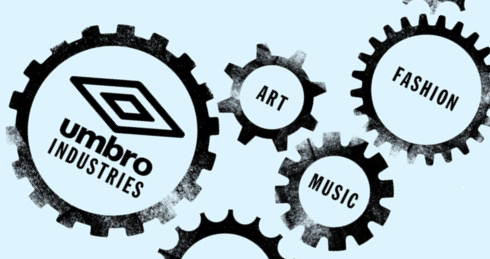 The British brand encourages local creative minds to submit their works of art, music, fashion and culture to the website where the projects be rated by a panel of professionals from related areas. The current round closes on July 30, with the winning ideas to be announced soon afterwards (there's no fixed number of winners).
Umbro has already arranged three phases of its grant-giving initiative, with the previous one being closed in April. Thanks to the brand's support, Greater Manchester-based creatives managed to implement a range of projects, including "a massively successful stage play, a series of limited-edition record releases, the reopening of a street art gallery and a reggae-themed tea party".
If you live in this part of the UK and want to participate, go to the project's page and submit your idea. If you don't belong this area, you're also invited to visit the page—just to get inspired.