IKEA Canada is celebrating 60 years of the IKEA Catalogue by asking Canadians to "Capture" their favourite page from the 2011 IKEA Catalogue. Launching this week, the catalogue campaign also introduces the home furnishings retailer into the social media world with the launch of a Canadian Twitter (@IKEA_Canada) and Facebook page. A new iPhone app where IKEA customers will be able to view the new catalogue from their iPhone or iPad is also scheduled to launch in the coming weeks.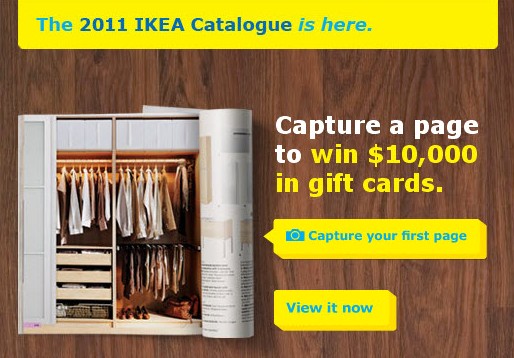 Canadians are encouraged to take a "snapshot" of their favourite page for a chance to win $10,000 or smaller prizes of $500 and $1500 in gift cards. Contestants upload their favourite pictures from the catalogue to www.capturethepage.ca and using social media tools such as Twitter and Facebook, share their pictures with their own network. The contest will run until September 5. Over 5.7 million copies of the IKEA catalogue will be distributed in Canada this year.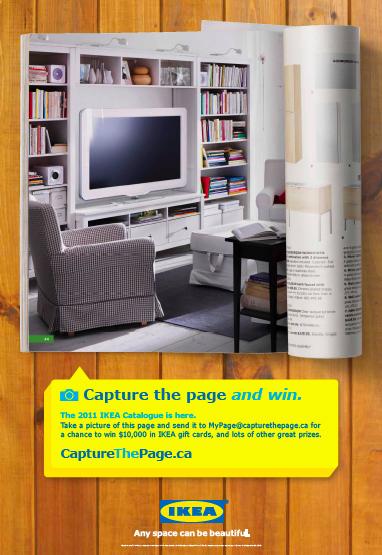 "We feel it is the perfect time to expand our reach to IKEA fans through the use of social media with sites like Twitter and Facebook," says Thom Kyle, Marketing Manager for IKEA Canada. "Our customers are active in all forms of social media and are communicating about our brand. We want to engage them further by facilitating additional conversation and sharing."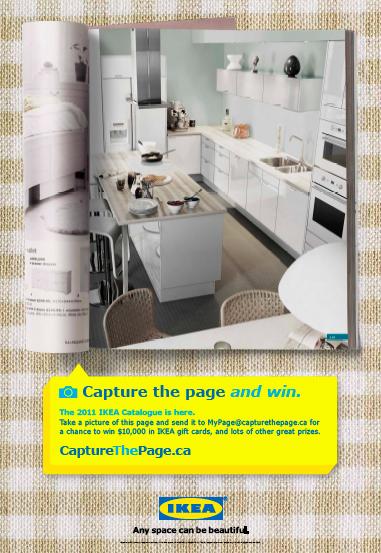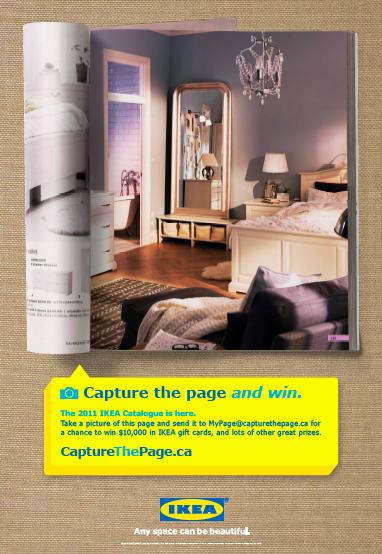 To celebrate the launch of the 60-th catalogue, IKEA recently released a series of slow-motion spots, which highlight simple pleasures of every-day life.