Sick and tired of sitting all day long in the office without any hope live till the end of the day? Subaru Australia knows that you're not the only one, who is dying to get away from the office computer as soon as possible, and is promising to stretch out a hand of help to those, whose are already balancing on the edge. Subaru XV Rescue squad are already there to return white collars to normal life.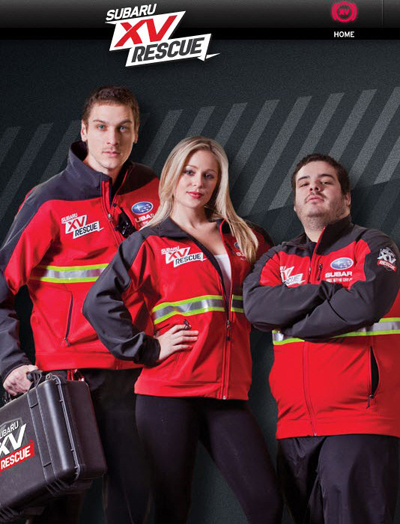 First of all, those, who want to escape from their monotonous work and all those colleagues, bosses and clients around, should go to the dedicated website and do a test to see if they are really in a disastrous condition. A specialist from the rescue team will run up to you and ask to follow his light with your eyes (by clicking and dragging the circle). This helps diagnose the state (lethargic, average, jumpy, etc) by checking the speed of reaction (in percents, almost unreachable 100% is the best), and if the user's results are poor, he or she is advised to apply for rescue in another section of the hub.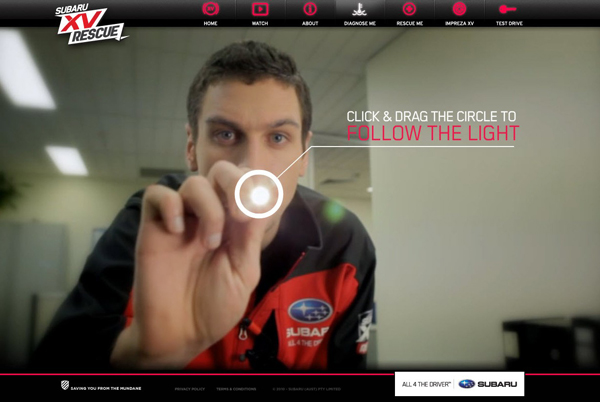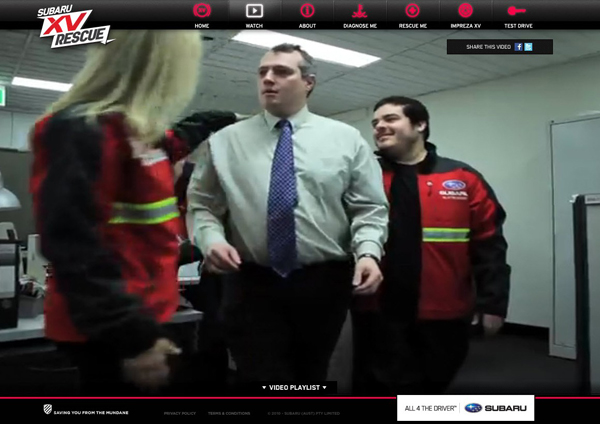 To be taken away from the office and be given a chance to live life to the full, visitors are invited to the fill in the submission form, telling their personal story and explaining in the most convincing and entertaining way why they should be among those four people to be rescued by the team of three heroes in a Subaru Impreza XV car. The activities they can be taken in will include snowboarding, cooking and extreme diving. The first person, Mechanical Pete Weatherhead, was already rescued and spent a perfect time out, surfing and enjoying his spontaneous day-off. The winners are determined by the panel of judges from the Sydney office of the Leo Burnett agency, which is behind the campaign.