Gap is supporting America's school lunch programs one bag at a time with its limited edition collection of FEED USA bags, part of FEED Projects' US -focused program to support nutrition in America's schools. Working together with FEED Projects founders Lauren Bush and Ellen Gustafson, Gap will donate $5 for every FEED USA bag sold to help improve food and nutrition education for more than 76 million school children through the National School Lunch Program.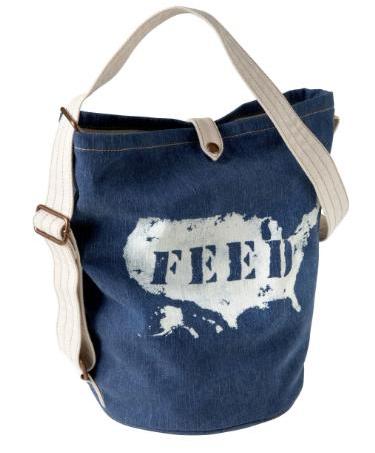 The limited edition bags—exclusively co-designed for Gap by Lauren Bush and Patrick Robinson, Gap's EVP of Global Design—are a mix of denim and canvas, which are available exclusively at the Gap + FEED USA pop-up shop, open from September 10 through November 7, in New York City.
Since each school faces different challenges to make their school healthier, Gap and FEED USA are letting shoppers choose exactly where to send their $5 donation based on teacher-led requests. FEED USA has partnered with DonorsChoose.org, an online charity that empowers teachers at the more than 101,000 schools where the National School Lunch Program operates. Teachers can make requests based on their school's needs like useful equipment [salad bars], educational tools [in-class cooking kits] and nutrition education experiences [a field trip to a farm]. With the purchase of a FEED USA bag, shoppers receive an eight-digit code and can visit http://www.theFEEDfoundation.org/FEEDUSA to select which school food improvement project they would like to dedicate their $5 donation.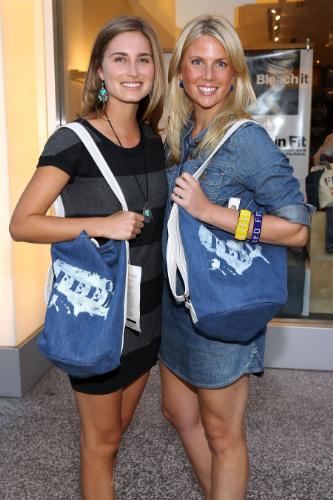 In addition to the limited edition FEED USA collection, the pop-up shop also features a variety of FEED Projects bags which directly benefit children in need including the FEED 1 bag [$60, feeds 1 child in school for a year], FEED 2 bag [$100, feeds 2 children in school for a year], FEED 2 Kenya bag [$200, feeds 2 children in Kenya in school for a year], FEED 50 Haiti bag [$35, feeds 50 school meals in Haiti] and more.