Natural glacial mineral water Isklar has won a Design Business Association Design Effectiveness Award thanks to its dazzling design created by integrated branding Blue Marlin. The Design Effectiveness Awards is the only award scheme in the world to evaluate design projects based on hard commercial data. Isklar's success has been nothing short of remarkable. The brand grew 619 per cent in the 12 months to April 2010 (Neilsen) despite the total UK mineral water market experiencing an environmental backlash, being under immense competitive pressure and seeing volume continue to decline overall.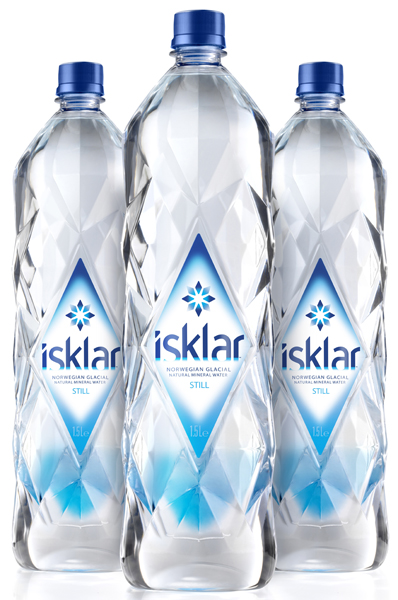 The DBA award brings Isklar's trophy count to eight. The branding and packaging has won a wide range of accolades for its aesthetic and environmental qualities. The DBA Effectiveness Award is the crowning glory—a further endorsement of a highly creative design and branding project that has helped to create one of the greatest success stories in the UK mineral water market.
"Rarely does an agency get such a wonderful opportunity to prove itself creatively, strategically, commercially and environmentally. We are indebted to Isklar for giving us a fantastic brief and the freedom to demonstrate the power of design," says Blue Marlin group managing director and CEO Andrew Eyles.
Isklar marketing manager UK and Eire Katie Socker comments, "The ability of Isklar to impact the busy water category with such speed and strength can be directly attributed to the power of Blue Marlin's brand and design work at its heart. Every element needed to create a compelling and successful brand was fully thought through and then executed by Blue Marlin with a winning combination of creative flair and tenacity."